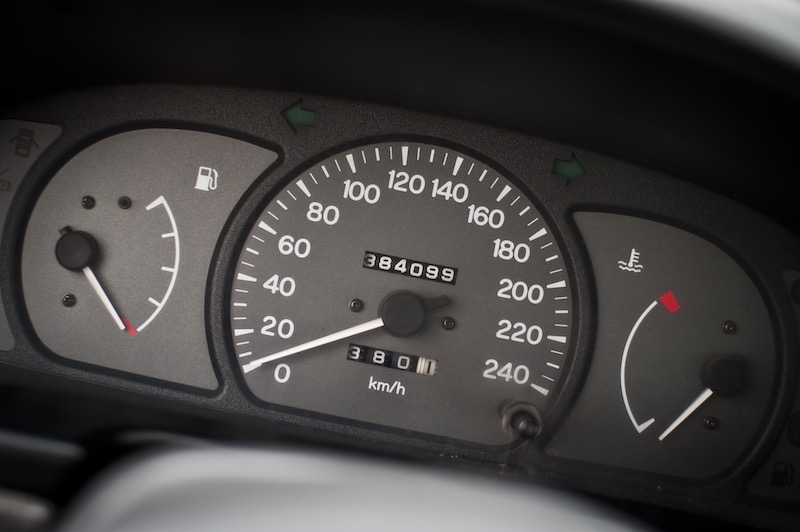 Motorists Who Drive Less Pay More for Car Insurance
Motorists who rack up fewer annual miles pay more for their car insurance, although frequent drivers are more likely to make claims, new research has revealed.
Insurance provider By Miles analysed car insurance policies and found that drivers with annual mileage below 7,000 face a 'low mileage premium' as they effectively subsidise the premiums of more frequent drivers.
The average annual distance driven by motorists each year is 7,090 miles and the most popular mileage bracket on insurance policies is 5,000 to 6,000 miles. But drivers in that bracket pay up to £215 more than motorists who travel double that distance each year.
That low mileage premium is even more onerous for young drivers, with those between 25 and 29 who log between 5,000 and 6,000 annual miles paying £239 a year more than those of the same age who drive double that distance.
However, the more miles drivers log, the more likely they are to make an insurance claim, By Miles found. Motorists who clock 12,000 miles a year are 50% more likely to have made a claim over the last five years than those who drive under 7,000 miles annually and 300% more likely to have declared a claim that those who drive just 1,000 miles a year.
James Blackham, co-founder of By Miles, said: "At a time when drivers are completing fewer miles during the lockdown, the unfairness of the traditional car insurance pricing structure is clear to see. If you drive less, you should pay less.
"It's a fact that lower mileage drivers are less likely to claim, so there is no logical reason for the higher charges they're facing."
He pushed his own company's model, in which drivers buy insurance by the mile.
By Miles is also urging the Association of British Insurers (ABI) to put an end to the low mileage penalty. In an open letter, the insurer is calling on the body to ask insurers to review their pricing to reflect the reduced risk for low mileage drivers and to make pricing structures more transparent.
Blackham said: "Insurers must stop inflating premiums for lower mileage drivers to subsidise the higher claims costs of higher mileage motorists and start actively rewarding people for driving less.
"The technology needed to log the actual miles completed by drivers already exists, and it's unfair to keep overcharging low mileage drivers just because that data isn't being properly taken into account by insurers."
The ABI said the market was competitive and that insurers take into account a range of factors when calculating premiums.
"Despite ongoing cost pressures for insurers, motor insurance remains a competitive market. Insurers always take into account, and constantly review, a wide range of relevant factors, including age, type of vehicle, driving record, and mileage, to ensure that premiums accurately reflect the risk," a spokesperson said.