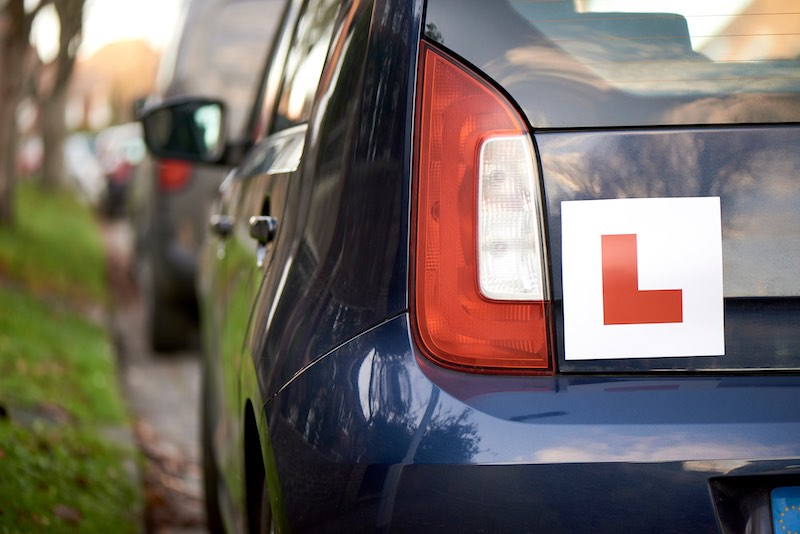 Marmalade Offers Motorists Cashback for Expired Theory Tests
Car insurance provider Marmalade will cover the cost of theory tests that expired when learner drivers couldn't take practical driving tests due to coronavirus restrictions.
Learner drivers have voiced their frustration after nearly 50,000 theory test certificates expired last year. Theory test certificates, which cost £23 each, expire after two years if drivers haven't passed their practical driving test. Once the certificate lapses, drivers must resit the test and pay the fee again before they can take a practical test and obtain their licence.
But as thousands of practical driving tests were cancelled to comply with social distancing rules, many learner drivers saw their test certificates expire through no fault of their own.
Marmalade, which specialises in car insurance for learner and young drivers, filed a Free of Information (FOI) request with the Driving and Vehicle Standards Agency to uncover the financial toll of expired theory tests. It found that 49,543 theory test certificates expired in 2020, for a total cost of £1,139,489.
With practical driving tests paused for 149 days during the two national lockdowns, Marmalade calculated that 332 test certificates were expiring each day drivers couldn't proceed with tests to obtain their licences.
An additional 13,994 tests are expected to have expired during six weeks of lockdown in 2021, at a total cost to learner drivers of £320,712.
The government has refused to extend theory test certificates, despite more than 65,000 people signing a petition asking for expiry dates to be pushed back by 12 months.
"The maximum duration of two years between passing the theory test and practical test is in place for road safety reasons and the Government has no current plans to lay legislation to extend it," the government said in response to the petition.
Marmalade has now stepped in and will compensate new and existing customers for the cost of lapsed theory tests. Learner drivers who were unable to proceed with their practical test between 23 March 2020 and the date on which practical exams resume in their respective devolved nation will receive £23 cashback on their insurance premiums, Marmalade said.
Crispin Moger, CEO of Marmalade, said: "There are thousands of learner drivers who were planning to take their test and have now lost out due to cancellations caused by the ongoing pandemic. These learners are required to take their test and pass again before they can move to their practical test, something which I don't doubt is causing added stress for a lot of learners.
"Marmalade's data shows that if all learners pay to retake their test, the cost of £46 for two theory tests means this set of lockdown learner drivers will have spent almost £2.3m on their theory exam. If just half of the learners pay to retake, this still amounts to over £1.7m.
"For many, this is a major setback as they would have started to make plans around passing their driving test and having more freedom. The UK government isn't doing enough and isn't willing to step in and help UK learners, so that is why we are offering existing customers and new customers whose theory test certificates have expired, or are set to expire during lockdown the opportunity to claim the money back on us. We are urging other learner driver insurers to follow suit to help us in giving learners the chance to qualify as drivers as soon as possible."