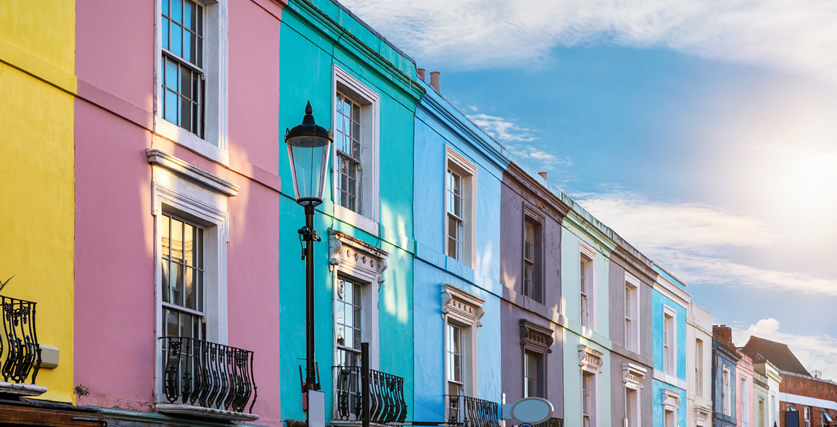 London House Prices Expected to Keep Falling
House prices in London and the South East are expected to continue falling for the rest of 2019, according to the Royal Institution of Chartered Surveyors.
RICS's poll of surveyors in March found that sales across the country were subdued, and new buyer inquiries fell for the eighth month in a row. While house prices in London and the South East are expected to fall for the rest of the year, prices in the rest of the country are also expected to fall slightly for at least the next 6 months.
"The March survey results show little departure from the subdued picture evident across the sales market for several months now," said RICS. "Forward-looking indicators suggest this lack of momentum is likely to continue for a while longer, although perceptions on the 12-month outlook are a little more sanguine."
24% of the 300 surveyors asked saw falling house prices last month, while Scotland and Northern Ireland were the only regions in the country to experience continued growth for the last 2 months.
The data also revealed that the average time taken to sell a home is at a record 19 weeks, the joint longest since RICS started recording this data back in 2017. However, in London and the South East it takes even longer at an average of 21 and a half week. Supply is also close to record lows, with the average estate agent branch having just over 42 properties on their books.
Of the surveyors asked, many stated Brexit uncertainty and the failure to reach an agreement with the EU as a factor behind the fall in house prices.
"Brexit remains a major drag on activity in the market with anecdotal evidence pointing to potential buyers being reluctant to commit in the face of the heightened sense of uncertainty," said Simon Rubinsohn, chief economist at RICS. "Whether any deal provides the shift in mood music envisaged by many respondents to the survey remains to be seen but as things stand, there is little encouragement to be drawn from key RICS lead indicators. We expect transactions to decline on this basis."
Steve Gadsby, of Derby estate agents Gadsby Nichols, said: "Brexit is still the main issue causing market uncertainty. This is particularly relevant to mid and higher priced properties where purchasers seem to be awaiting a Brexit outcome before commitment."
According to data from the Deposit Protection Scheme, rents are also falling across the country, and are now at their lowest level in 3 years. The average monthly rent in the UK is now £757, compared to £772 this time last year. The drop in monthly rents was even more pronounced in the South East, falling to £854 down from £879 a year ago.