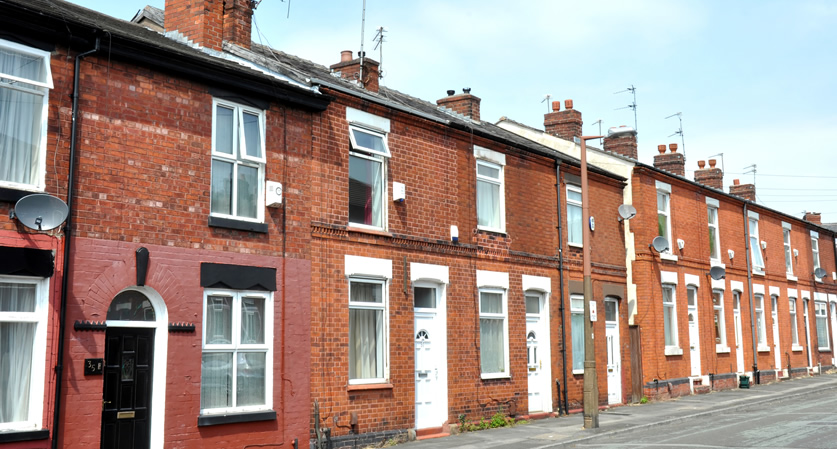 House Prices Falling Amid Brexit Uncertainty
House prices in the UK fell by 1.6% in March compared to the previous month, according to the latest data from Halifax.
The mortgage lender said that although average house prices had fallen compared to February, the price of a home has actually increased by 2.6% in the first quarter of 2019 compared to the final quarter of 2018. In a recent poll of economists conducted by Reuters, house prices had been predicted to rise by 2.3% quarterly, so the actual increase is slightly above expectations. The average price of a house in the UK is now £233,181.
Halifax said that as the Brexit impasse continues, house prices in the country are likely to remain 'subdued', especially in London. They believe that the uncertainty surrounding the UK's departure from the EU is putting off buyers because the potential effects of the divorce on the housing market are still unclear.
But although house prices fell month-on-month in March, the Reuters poll predicted a fall of 2.4%, so again the market was doing better than expected. And the fall in prices shouldn't be too much cause for concern after Halifax revealed an unexpected 5.9% monthly rise in house prices in February.
"This reduction partly corrects the significant growth seen last month and again demonstrates the risk in focusing too heavily on short-term, volatile measures," said Russell Galley, managing director at Halifax. "Industry-wide figures show that the number of mortgages being approved remains around 40% below pre-financial crisis levels, and we know that lower levels of activity can lead to bigger price movements."
As well as the Brexit saga putting off potential buyers, the market is also being affected by a fall in the supply of new homes and first-time buyers struggling to save enough for a deposit.
"These conflicting challenges, when combined with the ongoing uncertainty around Brexit, have had an impact across the country but most notably in London, meaning that we continue to expect subdued price growth for the time being," said Galley.
Tomer Aboody, director of property lender MT Finance, said: "For the past couple of years March was flagged up as the date when we would get Brexit, but people have been too busy watching the political shenanigans on television to go out and view houses. The Brexit saga is such a debacle and until it gets sorted, one way or another, few people are going to do anything."
Just last week another major mortgage lender, Nationwide, released their own housing market figures. They revealed that house prices were 0.7% higher last month than they were in March 2018. However, house prices in the country were rising by around 10% each year just before the Brexit referendum in 2016, according to Halifax.
Howard Archer, chief economic adviser at EY ITEM Club, said: "The overall impression is that the housing market is currently soft as it is being hampered by challenging conditions with buyer caution currently being reinforced by heightened Brexit and economic uncertainties – although there are significant variations across regions with the overall picture being dragged down by the weakness in London and the South East."