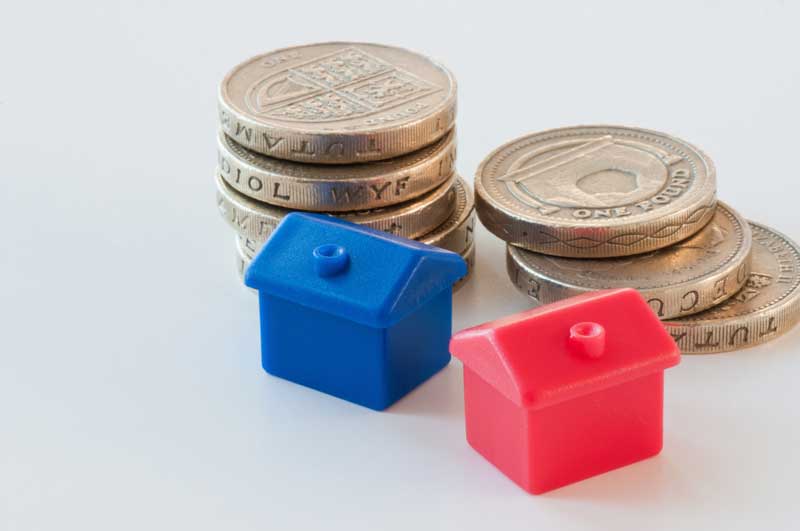 'Limit Reached' on UK House Prices
Paul Smith, head of a large chain of estate agencies, has claimed that the UK housing market has reached its peak, following a huge drop in demand over the past month.
Smith, whose company owns several large estate agencies across the country, including Haart and Spicer McColl, among others, said that, in his view, house price growth in the UK has "neared its limit".
Following the stamp duty changes in April, which were cited as the cause for huge surges in demand in prior months, the number of transactions has plummeted.
Smith said: "We are starting to see a big slump in buyer demand with registrations down a huge 46% across the UK in just one month."
He went on: "We believe the nation has now neared the limit in terms of price rises. Our data is already showing a slowdown in both house price growth and transaction levels. In order to maintain healthy sales levels sellers need to be much more realistic with their asking prices – properties are in danger of being overvalued and these homes will struggle to sell."
Marsh and Parsons' David Brown also pointed towards a slump, saying that it will be of the kind that tends to follow the kind of boost the housing market has seen lately.
He said: "After most peaks comes a corresponding trough. The goalposts simply changed overnight, making it incomparable to an extremely hectic March, which was characterised by unparalleled activity from second home owners and buy-to-let investors rushing through completions."
Growing demand lately, driving in part by rising wages and employment levels, has couple with low supply levels to push price up to record highs. Currently, after a 12% increase over the last year, the average property in the UK costs £234,000. The problem is that, even though wages have gone up fast enough to boost demand, property prices have gone up a lot faster.
Smith is now saying that prices have reached such a high level that houses are unaffordable for most UK citizens – the average price for a house now is almost ten times the average annual salary.
The recent surge in transactions in the run-up to the stamp duty changes served as a final nail in the coffin on this analysis.
Data published by HM Revenue and Customs backs up Smith's claim of a dramatic drop in house purchases following the changes introduced in April. They show that in April, there were more than 100,000 fewer purchases for residential properties than in march, when some 173,430 houses were sold.
Not everyone shares the outlook offered by Smith however. Indeed with mortgage rates at relatively low levels at the moment, it is possible that increased interest from first time buyers could offset any slowdown in the market caused by reduced buy-to-let activity, keeping prices high for the time being.
Doug Crawford at MyHomeMove said: "While house prices are high, buyers who can raise a deposit have been given a boost by extremely attractive mortgage rates which support borrowing.
"There are also signs of solid improvement in lending to first-time buyers, such as a growth in high loan-to-value mortgages available. Our forecast growth in sales is based on first-time buyers being able to access the high LTV mortgage products that will support their borrowing."
Among these high LTV products is Barclays' latest offering – a no-deposit mortgage designed to help younger first-time buyers get their home.