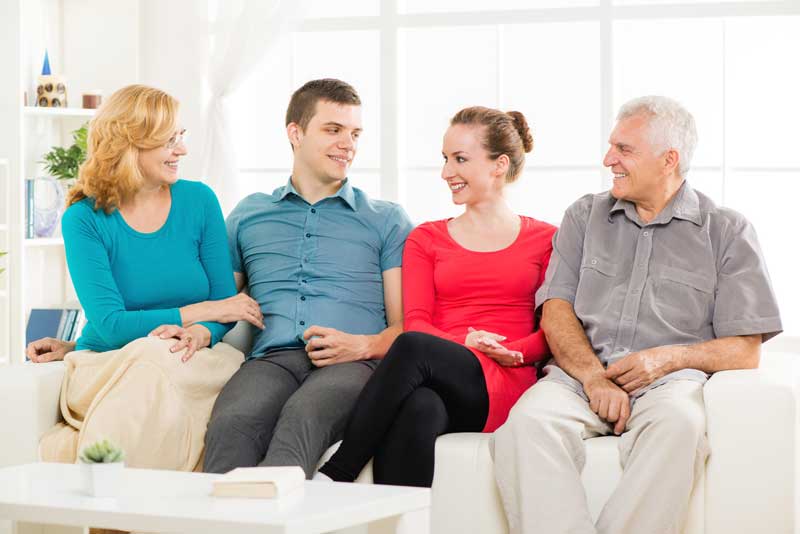 L&G: Bank of Mum and Dad to Become 9th Biggest UK Lender
Research from Legal & General has found that parents will be involved in more than a quarter of all property transactions this year, reflecting generational inequality in the housing market.
In total, L&G expect parents to lend out £6.5 billion in 2016, billion last year, putting the Bank of Mum and Dad (BoMaD) "on a par with the 9th largest mortgage lender in the UK (up from no. 10 last year)".
Parental financial aid will play a part in just under 300,000 property transactions during 2017 - 26% of the expected total nationwide. As many as 42% of homebuyers are expected to receive some kind of assistance from either family of friends - up to 62% for buyers under 35.
House price growth has slowed somewhat in recent months according to official statistics, with average prices having increased by 5.8% in the year to February 2017, down from a high of 9.4% in June last year. However, affordability continues to be stretched, particularly compared to during previous generations. According to ONS research cited by L&G, "an average working person could expect to pay 7.6 times their annual earnings when purchasing a home in England and Wales in 2016 — more than double the 3.6 times earnings they would have paid in 1997".
It is this intergenerational inequality that is responsible for the surge in BoMaD lending, and is a sign of a broken market, says L&G CEO Nigel Wilson.
"The Bank of Mum and Dad continues to grow in importance in helping young people take their early steps onto the housing ladder," he said.
"The intergenerational inequality that creates the demand for BoMaD funding continues to widen – younger people today don't have the same opportunities that the baby-boomers had, including affordable housing, defined benefit pensions and free university education.
"Parents want to help their kids get on in life, and the Bank of Mum and Dad is a testament to their generosity, but it is also a symptom of our broken housing market."
For L&G, the first and most direct way to start to fix the market is to dramatically increase the rate at which properties are being built. Affordability issues, Wilson explains, are largely (though not entirely) caused by the "supply-side crisis" we are currently experiencing.
A recent study from the Social Mobility Commission found that high levels of BoMaD funding, as well as being a sign of intergenerational inequality, is exacerbating social inequality.
They found that prospective homebuyers who are able to benefit from parental financial assistance purchase a property on average 2.6 years (and 4.6 years in London) earlier than those who do not.
The commission's chair, Alan Milburn, said: "Owning a home is becoming a distant dream for millions of young people on low incomes who do not have the luxury of relying on the bank of mum and dad to give them a foot up on the housing ladder. The way the housing market is operating is exacerbating inequality and impeding social mobility."