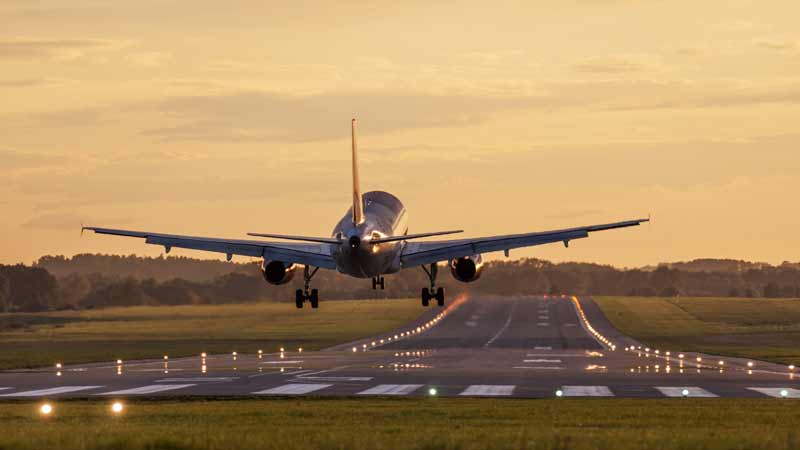 Action Fraud Issue Warning After Holiday Fraud Cases Jump By a Fifth
Almost 6,000 cases of holiday fraud were reported last year, with many more incidents believed to have gone unreported, Action Fraud have said, warning future travellers to remain vigilant.
According to Action Fraud's website, you are a victim of holiday fraud if "you've paid a travel agent or agency, or someone offering short-term lodging for rent online, and find out that the holiday you've booked (or parts of it) doesn't exist".
In total last year, victims across the UK were defrauded to the tune of £7.2 million, AF report, with "airline tickets, online accommodation and timeshares targeted" most often. The total number of victims reached 5,826 in 2016, up nearly 20% from the 4,910 defrauded in 2015.
The average amount lost by each victim was £1,200 - and it's this, the large amount of money typically spent on holidays, that makes them such a popular target for scammers. But the impact of these scams tends to go far beyond the initial money lost - more than 25% of victims reported that the fraud the experienced "had a significant impact on their health or financial well-being". Of these, 259 people said that the impact was "severe", that is, they either "had to receive medical treatment or were at risk of bankruptcy".
Scammers use various methods to try and get people's money, often taking advantage of typically expensive times to travel by offering bogus cheap flights during the Summer and around Christmas. The same applies for popular sport events or concerts.
Worryingly, Action Fraud report: "In 2016, flights to Africa and the Indian sub-continent were particularly targeted, suggesting that fraudsters are targeting the visiting friends and family market and may well be making use of lack of knowledge of the strict regulations in place for the legitimate UK based travel industry."
Action Fraud's Steve Proffitt urged holidaymakers to be extra vigilant when booking travel or accommodation, keeping an eye out for anything that looks untoward or at all out of the ordinary.
He said: "Action Fraud has seen a consistent rise in the number of holiday fraud reports made over the past five years. We recommend that people are thorough when researching their travel arrangements and book directly with an airline or hotel, or through a reputable agent. When deciding to deal directly with a property owner or letting agent, ask them questions about the booking, room, location and area.
From fraudulent flights to non-existent accommodation, the impact of falling victim to holiday fraud can be far greater than the financial loss and we hope that by raising awareness, people will feel better able to protect themselves from being a victim of fraud. We urge anyone who believes they have been a victim of fraud to visit actionfraud.police.uk and report the incident."
Action Fraud has a list of tips you should follow to try and make sure you didn't fall victim to these kinds of scams, including:
Pay close attention to the URL of any site you visit to buy tickets - are there spelling errors? Has the extension changed, e.g. from .co.uk to .org?
Research the company you're making the booking with
Look for logos showing membership of recognised trade bodies like the ABTA
Never pay for your bookings by direct bank transfer as these kinds of payments are hard to trace and you won't be entitled to a refund if things go wrong
For more information, visit Action Fraud's website here.