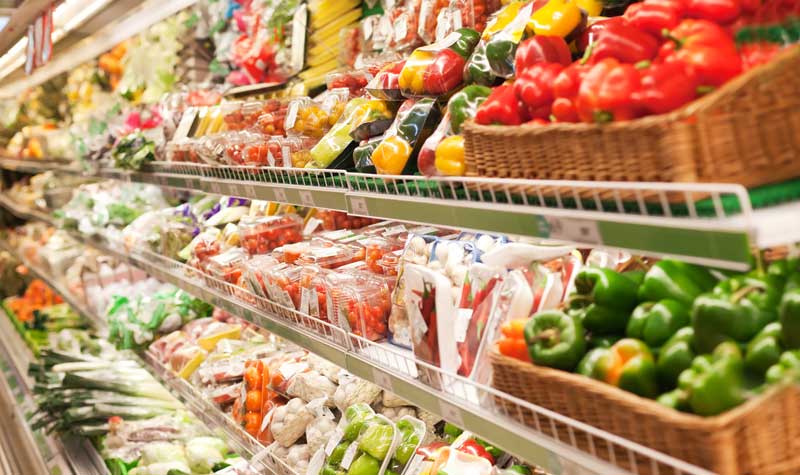 Inflation rises to 2.9%
Inflation in the UK has risen from 2.6% in July to 2.9% in August, its joint highest in the last 5 years, according to new figures.
The falling value of the pound following Brexit, coupled with a pickup in oil prices appear to have had a large impact, according to the Office for National Statistics (ONS).
According to the ONS, most goods increased in price in August, namely due to a higher cost on importing for retailers. The biggest increase in price (a 4.6% rise compared to August last year) was in footwear and clothing, of which most are imported. According to the ONS, the costing for clothing is also affected by the foreign exchange rate.
"The increase in clothing price inflation may be partly associated with a lagged response to the depreciation of sterling during 2016 as supply contracts with overseas producers may now be renewed on different terms," they said.
There have been increased concerns regarding the stagnant growth of wages considering soaring inflation rates. Labour and the Liberal Democrats have come forward to say that the spike in prices puts enormous pressure on the Prime Minister to abolish the 1% pay cap for public sector workers.
The government did release a statement saying that police officers would receive a 2% pay increase with the 1% pay cap for public sector workers starting from 2018. Vince Cable, leader of the Liberal Democrats pointed out that considering the new inflation rates, nurses and teachers faced a real-terms pay cut of £412 and £435 per year respectively. He said, "Rising inflation shows how urgent it is to address the sense of unfairness around the pay cap," he said.
"With these numbers our nurses, teachers and other public-sector workers will experience a 2% pay cut in the coming year. This will only aggravate the recruitment and retention crisis we are facing," he added.
Most recent figures show that average weekly wages are increasing by an average annual rate of 2.1%, which still falls short of inflation.
Chief economist at Deloitte Ian Stewart said: "It is pretty remarkable that, with inflation near 3% and unemployment at the lowest level in over 40 years, we are not seeing much wage inflation."
"That means a further squeeze on consumers, but it also means higher inflation is not feeding back into the economy in the form of wage growth," he said.
The August inflation increase has surpassed the Bank of England's prediction of 2%, the Bank has said that they expect inflation to hit 3% in October, with a numbers starting to slow down as we hit 2018.
Paul Hollingsworth of Capital Economics believed that these latest numbers will give "further ammunition" to those within the Bank of England's monetary policy committee who are committed to an earlier rise of interest rates.
"However, we don't think the rise in CPI inflation has much further to run," he said.
"Indeed, we expect it to peak at 3.1% in October, before dropping back next year as the impact of the pound's fall starts to fade."