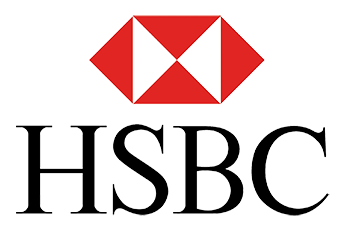 HSBC to Lend an Additional £35 Billion in Mortgages
HSBC will lend out an additional £35 billion to homebuyers, as it makes a grab for a larger share of the UK mortgage market.
The bank, which began vying for a place as a major mortgage provider in 2014, currently has around £100 billion in mortgage loans on its books.
The planned extra lending should take HSBC's share of the mortgage market from under 7% to 11%. However, competitors have warned that the move will squeeze their own margins, as banks slash rates to attract customers in an ultra-competitive mortgage market.
Borrowers have benefited from a surge in good deals, including low interest rates. And when cheap borrowing isn't enough, lenders are throwing in extra incentives, including cashback, free valuation or free legal fees.
But fierce competition has driven some lenders, including Tesco Bank and consumer body Which?, from the mortgage market. Tesco Bank, which announced its departure from the market in May, confirmed plans this week to sell its 23,000 mortgage accounts to Halifax, a division of Lloyds Banking Group.
But HSBC UK boss Ian Stuart dismissed suggestions that the bank was responsible for the price war that's toppled other lenders. He pointed out that HSBC, which last year had a 6.4% share of the mortgage market, is a relative minnow in the market.
According to figures from UK Finance, mortgage lending in the UK is dominated by Lloyds Banking Group with a 20% market share, Nationwide (13%) and Santander UK (11%).
"There are many critics, usually other banks, saying that we are being overly competitive in the market, and we are desperately trying to get share," Stuart said.
He said HSBC's strategy was based not just on undercutting rivals but on efficient lending and good customer service.
"Rather than taking seven weeks to get a mortgage, it now takes you about five days – that's pretty slick. It's not a price-driven strategy; it's a good quality products, well executed strategy," he said.