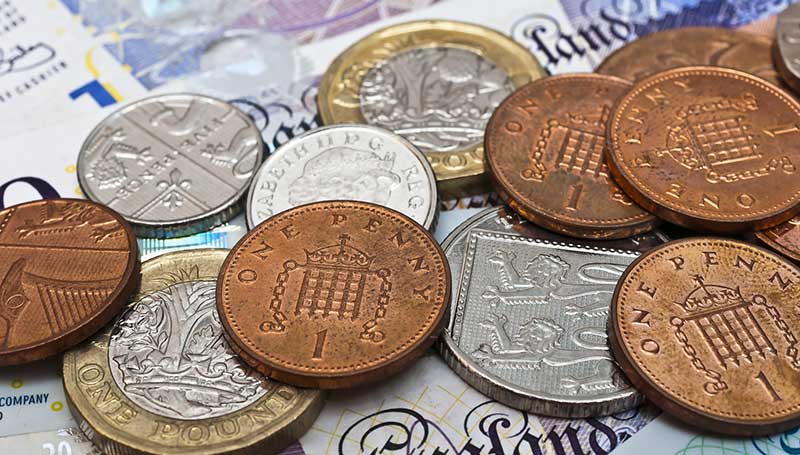 Households Owe £19bn in 'Hidden Debt'
A new study has revealed that the level of 'hidden' household debt has risen dramatically in the last few years, with a 40% increase from 2011-12 up to £18.9 billion.
Most of the money owed comes in the form of utility bills, council tax payments or overpaid benefits.
The consumer help charity Citizens Advice has called for tougher regulations on the actions of bailiffs who seek to recoup debts from households.  Bailiffs are generally employed by creditors and have the power to enter and seize properties or assets within them to satisfy the debt.
The charity has said that it receives a call every three minutes from a household with debt problems that is concerned about bailiff actions, and that it helped nearly 700,000 people with household finance  issues in 2017.  According to statistics from the Bank of England, the amount borrowed by ordinary consumers reached £213 billion in June, rising at a significantly quicker rate than the average wage.  Gillian Guy, chief executive of Citizens Advice, said: "There is an air of institutional difference as far as household bill debts are concerned.  The government must get a grip on the scale of this debt by accurately measuring and publishing the figure on an annual basis."
The charity has highlighted incidents that it says point to widespread abuse of powers by bailiffs.  These include a forced entrance of a cancer sufferer's house to recoup the value of a £30 parking fine, or threatening students or short-lease tenants over debts owed by the landlord.  To combat what it characterises as overreaching powers, Citizens Advice has argued that a bailiff regulator should be set up in England and Wales to codify what they can and can't do.
The Civil Enforcement Association, a bailiff's association, has argued that the scale of the problem is being overexaggerated by Citizens Advice, as the number of actual debts requiring the use of bailiffs is minimal, and after other legal options have been exhausted.  Russell Hamblin-Boone, the CEA's chief executive, said: "A visit by an enforcement agent is always the last resort.  Agents are highly trained and must follow a process set out in detailed regulations to ensure that they collect unpaid council tax and court fines fairly."
He added that debt collectors would always contact households electronically first: "The fees that are added to the outstanding debt are fixed by government and anyone owing money to the council will receive calls, letters, emails and texts and an opportunity to set up a payment plan."
Councils have asked for patience from both sides, saying that their ability to collect taxes for the government was being strained by funding cuts.  Richard Watts, of the Local Government Association, said: "No council wants to have to debt collect from its residents, particularly from people on low incomes, but local authorities have a duty to their residents to collect taxes which fund essential services, such as protecting vulnerable children, caring for the elderly, collecting bins, and keeping roads maintained.  It is essential that vital services are protected and that these funds are collected."