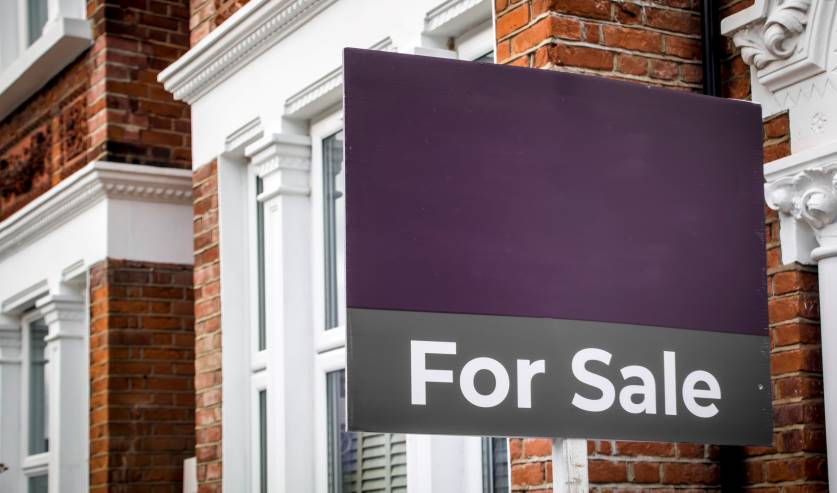 House prices rise by 9.5% as people seek larger homes, Halifax says
House prices in the UK have jumped 9.5% in the twelve months leading up to May, bolstered by the stamp duty holiday which is due to conclude at the end of this month.
Prices have risen by over £22,000 with the average house price in the UK now standing at £261,743, according to Halifax.
The bank said that preferences are now changing "in anticipation of new, post-pandemic lifestyles".
Russell Galley, Halifax's managing director, said: "There's greater demand for larger properties with more space," which is causing "an increased willingness to spend a higher proportion of income on housing".
Annual house price growth is the strongest it has been in almost seven years, with prices growing by 1.3% month-on-month.
Mark Harris of SPF Private Clients said: "Cheap borrowing and affordability is giving buyers more purchase power, which is pushing up prices."
Wales saw the strongest annual house price growth, with prices jumping by 11.9%. Double digit growth was also seen in the North West and Yorkshire and the Humber.
However, Harris pointed out that rising property prices are bad news for those trying to get on the property ladder, making it even harder for those already struggling.
"For Wales and the north west, these are the biggest percentage gains since April 2005, and for Yorkshire and the Humber since June 2006," said Galley.
"The south of England, traditionally the driving force of national house price performance, is for once lagging somewhat behind the rest of the country."
Prices are growing at a much slower pace in Greater London, with prices rising only 3.1% over the last twelve months.
However, Galley said that this is probably due to property prices in the capital already being extremely high: "Having experienced a boom following the global financial crisis, a phenomenon not felt by many other UK regions and nations to anywhere near the same extent."
Managing director at estate agent Fine & Country, Nicky Stevenson, said: "This market is moving so fast that if you blink, it increases in value.
"It is incredible to watch when desire wrests control away from other factors during periods of exceptionally high demand like this and it could be about to get even busier."
Stevenson said that the market usually quietens down during the summer "but now almost all foreign holidays appear to be off, there's nothing stopping the freight train that is unbridled demand from crashing straight through June, July and August".