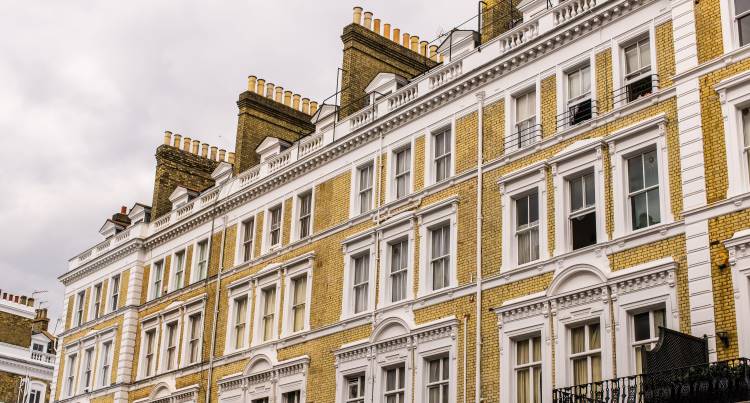 House Prices Jump to Record High, But Slowdown Likely
Buyers racing to beat the stamp duty deadline have caused prices to rise at the fastest rate in five years, according to Nationwide.
October saw the average price of a house jump to £227,826 - an acceleration of 5.8%.
During the stamp duty holiday, houses valued at £500,000 and under in England and Northern Ireland are exempt from stamp duty tax when purchased. The stamp duty holiday is due to expire in five months' time.
Robert Gardner, Nationwide's chief economist, said: "Activity is likely to slow in the coming quarters, perhaps sharply, if the labour market weakens as most analysts expect, especially once the stamp duty holiday expires at the end of March."
The building society's survey showed a 0.8% month-on-month increase in prices. This boost was a result of buyers looking for more spacious homes during the COVID-19 crisis.
However, estate agent Lucy Pendleton says that the search for homes with more space has slowed down: "Demand for outside space and gardens has softened. This always happens as we hit autumn, as the inclement weather adjusts buyers' natural focus away from the stage for summer parties and barbecues to cosy interiors."
Some experts are concerned that the boost to the market will fizzle out quickly. Anna Clare Harper, chief executive of asset manager SPI Capital, said: "There are some concerns that we are moving into bubble territory, with homeowners and investors encouraged by low interest rates.
"The good news is, interest rates are low and are likely to remain so".
Meanwhile, figures released by the Bank of England show a 13-year high for home-buyer mortgage approvals in September.
However, it is expected that potential buyers will pull out of transactions in early 2021 if it looks like they will miss the stamp duty deadline, causing the market to fall off a cliff-edge.
NAEA Propertymark has called for the extending of the deadline in order to avoid the cliff-edge from happening.
Chief executive of mortgage broker SPF Private Clients, Mark Harris, said: "The end of the stamp duty deadline is a concern and needs looking at by the government, although it is focusing buyers' minds on getting deals done in the short term."
Estate agent and a former chairman of the Royal Institution of Chartered Surveyors (Rics), Jeremy Leaf, said: "The dynamic of the housing market has changed over the past few weeks since pandemic restrictions have tightened.
"On the ground, we're seeing fewer viewings, offers and longer transition times as lenders and conveyancers struggle with the backlog."