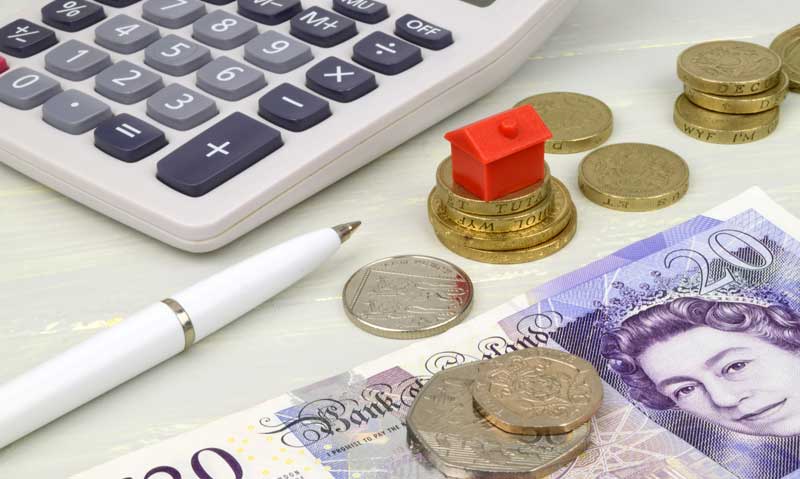 House Price Growth at Lowest Level Since 2013
House prices in the UK have increased at the slowest rate for five years according to Halifax, the largest lender in the country.
Prices increased a slight 1.8% in the past 12 months, which was the same as the pace of growth seen in the year to February.
Russell Galley, Managing Director at Halifax, said that weaker activity levels and house price growth appeared contrary to the continuing growth of the job market:
"This is in contrast to the continuing strength of the UK jobs market with job creation still strong and pressure on household finances easing as real income growth edges up."
Looking forward, he added "we continue to see very positive factors of continuing low mortgage rates, great affordability levels and a robust labour market"
UK home sales grew by 1% to 99,590 in May, following a three-month slump in which prices were 4.8% below the same months in 2017. The Halifax report suggested that this figure reflected the reduction in mortgage approvals in the past year.
The average UK home now costs £225,654, following a quarterly decline of 0.7%.
The number of mortgages approved for house purchases, which is a key indicator of completed house sales, was at 64,526 in May according to Bank of England industry-wide figures.
The monthly report for Royal Institution of Chartered Surveyors' (RICS) concluded that housing activity remains steady.
New buyer enquires have been falling, and whilst the pace of this has slowed, the number dropped again. New instructions began to rise in May, ending a 26-month successive fall.
The report noted that the average stock of homes for sale on estate agents' books is 'close to historic lows'. However, the number stayed roughly constant.
The Nationwide house price report predicted that prices will rise by about 1% in 2018, down from 2.6% in 2017.
The wider market appears to be stalled by uncertainty over Brexit.
Jonathan Samuels, the chief executive of the property lender Octane Capital said "with Brexit on the horizon, households feeling the pinch and interest rate uncertainty lingering, a lot of prospective buyers are sitting tight."
Robert Gardner, Nationwide's chief economist, suggested in a Guardian article that Britain's housing market was likely to remain sluggish for the rest of the year.
He said "there are few signs of an imminent change. Surveyors continue to report subdued levels of new buyer inquiries, while the supply of properties on the market remains more of a trickle than a torrent.
"Subdued economic activity and ongoing pressure on household budgets is likely to continue to exert a modest drag on housing market activity and house price growth this year, though borrowing costs are likely to remain low."
Hansen Lu at Capital Economics estimates that prices in 2018 will rise by 1.5% across the UK, but fall by 3% in London.
London was the sole UK region where house prices fell annually in the second quarter. The capital continues to be the weakest spot for house price growth in Britain's housing market.