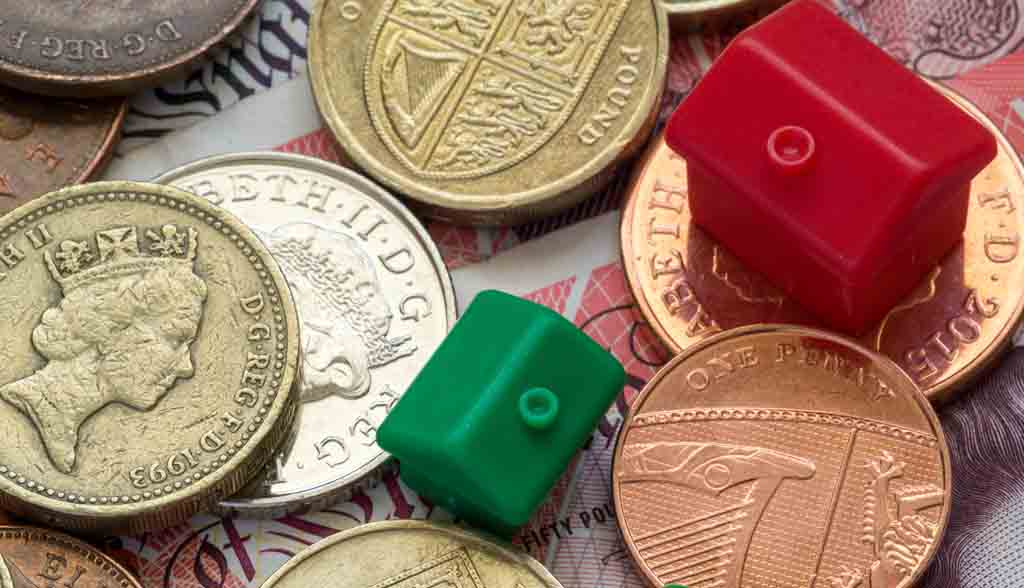 Halifax: House Prices Fall in April
The latest house price data from mortgage lender Halifax has been released, showing slowed annual growth and a slight drop in prices from March to April.
The figures show that average house prices in the year to April grew by 9.2%, compare to 10.1% in the year to March. These figures showing slowed growth still exceed the equivalent figure from Nationwide, which put annual growth to April at just 4.9%, falling from 5.7% in March.
Each source's figures differ based on different source data, and Nationwide's have been getting gradually further and further away from Halifax's over the last year, having been more or less the same in early 2015.
As well as showing house price inflation slowing from March to April on an annual basis, Halifax's figures report a drop in 0.8% in the average property price on a monthly basis.
The widespread reporting of a slight slowdown in the property market from March to April follows a rush from many private landlords and those looking for second properties wanting to get their purchases completed before the 3% stamp duty hike at the beginning of April.
HM Revenue and Customs reported a record high in the number of property transactions in March, with 165,400 completions beating the previous peak set in January 2007 by 11%.
With the stamp duty rush over, and uncertainty surrounding the EU referendum taking a key position in many analysts' outlooks', the market is expected to cool somewhat over the coming months.
Howard Archer of IHS Global Insights said: "Increased domestic economic and political uncertainties are also likely to rein in housing market activity in the run up to June's referendum on UK membership of the European Union."
"Consequently," he went on, "house prices may well be softer for the next few months."
However, he said that depending on the outcome of the referendum, the market's momentum should return before too long.
He said: "We expect housing market activity to regain limited momentum in the second half of 2016 on the assumption that a vote to stay in the EU reduces uncertainty and supports a pick-up in economic activity."
Halifax, while reporting that consumer confidence in the housing market generally is currently at a particularly low level, also predict the market to strengthen.
Martin Ellis, the bank's housing economist, said that despite slightly reduced activity from landlords, the current state of low supply and high demand will continue to exert an upward influence on prices generally.
"Current market conditions remain very tight as the severe imbalance between supply and demand persists" he said.
"This situation, combined with low interest rates and rising employment and real earnings, should continue to push house prices up over the coming months."
"However," he went on, "weakening sentiment regarding house price prospects and a dip in consumer confidence suggest that annual house price growth may ease."