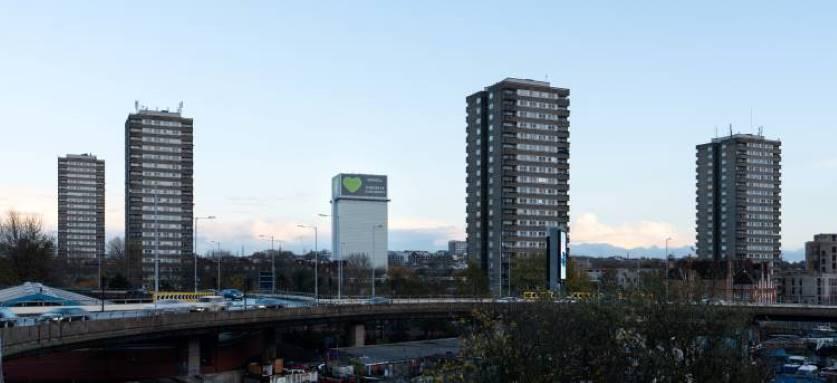 Gove explores tackling building safety crisis by cutting insurance costs
The new secretary of state for levelling up, housing and communities, Michael Gove, is looking for ways to slash insurance premiums for leaseholders who have been affected by the building safety crisis.
Gove is also exploring ways to increase the pressure on developers to pay for repairs in the latest government push to tackle the wider crisis.
Hundreds of thousands of leaseholders are currently stuck facing bills for thousands of pounds as a result of the post-Grenfell crisis - a problem that the prime minister has now tasked Gove with solving.
Almost 200 high-rise blocks with dangerous aluminium composite cladding have not been fixed over four years since the Grenfell Tower fire.
Campaigners have estimated that over 1 million leaseholders could be affected once other buildings with other fire safety faults are tallied up.
Civil servants have been advising Gove on why it has been so difficult to take legal action against companies that refuse to fix unsafe buildings.
One option currently being considered is to name and shame the firms dragging their feet.
Another is to haul them into the department - similar to what Gove did with water companies when they failed to address leaks when he was environment secretary.
"If we can't go after people legally, are there other ways to put pressure on them?" a government source said, adding: "This is a new secretary of state who is looking afresh at everything."
Leasehold building insurance premiums have increased tenfold for many leaseholds due to concerns about the safety of their homes. However, this pales in comparison to the other bills some face.
The spokesperson for the End Our Cladding Scandal campaign, Giles Grover, has been hit with a £20,000 bill at central Manchester's City Gate complex.
"It's the cost of the insurance and the interim fire safety measures that will make many bankrupt before remediation bills even land," Grover said.
"It is good he is looking at solutions that will protect us, but it is frustrating it has taken so long and the government has looked at this before but faced insurance industry opposition. We want a proper sit-down with him about what the issues are. We don't expect immediate solutions, we just want him to listen to us."