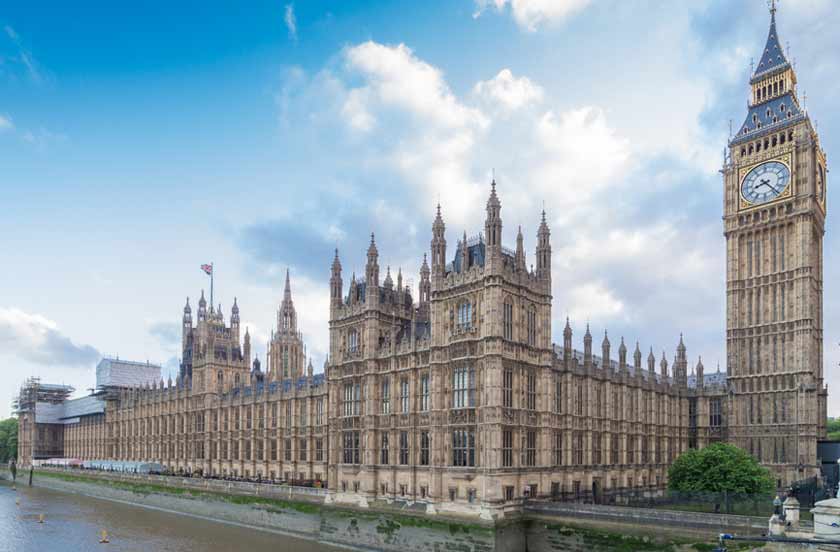 George Osborne Under Fire For Avoiding Urgent Budget Question
Labour have continued their criticism of George Osborne over the March Budget following an announcement from the Treasury that he will not appear to respond to an urgent question in the House of Commons.
Instead of the chancellor, David Gauke, financial secretary to the Treasury, will be appearing to respond to an urgent question posed by shadow chancellor John McDonnell on Monday.
However, Labour have said that Osborne's decision to not appear will not allow him to dodge criticism. The deputy leader for Labour, Tom Watson, said:
"George Osborne cannot avoid the blame for another disastrous budget that has unravelled in record time."
The bulk of controversy has come from cuts to personal independence payments (PIP), which are paid to disabled people. Only two days following the Budget, the Treasury has said that the proposals would be "kicked into the long grass", after huge opposition from conservative backbenchers. One government source said that the party was "not wedded to these figures".
Government officials have said that they will not clarify how they plan to rectify the shortfall until the Autumn Statement. Labour have promised to ramp up pressure on Osborne to explain exactly how he will meet his targets without the cuts.
The opposition party have highlighted a collection of policies brought in by the conservatives in an attempt to show that Cameron's claim of "compassionate Conservatism" is untrue. Among the policies they have pointed to are inheritance tax cuts and cuts to welfare budgets.
Watson continued by saying:
"George Osborne has exposed the fundamental unfairness that lies at the heart of his government's policies and shown the Tories are still the same old "nasty party" his colleague Theresa May once warned they had become."
John McDonnell said:
"It's unacceptable to the country and insulting to parliament that the chancellor is not turning up to respond to my urgent question on the chaos of his making around a budget he delivered only last week which had collapsed by Friday night.
"This has meant hundreds of thousands of disabled people will have been worried needlessly by George Osborne."
Many inside the Labour party now believe that the Conservative infighting has strengthened the position of Jeremy Corbyn, whose leadership has often come under threat from the possibility of a revolt from the backbenchers.
The former shadow business secretary, Chukka Umunna, said on Monday that the latest cuts have come about as a result of the "Trumpification" of politics, which sets different parts of society against one another.
He said:
"It's no wonder we have an utterly toxic political debate on social security, which too often ignores the impact of low-paid work and the cost of living, and ducks the challenge of addressing the real barriers which people face in getting back to work – zeroing in instead on the criminal minority who set out to scam the system."
"Iain Duncan Smith, the man who has presided over the biggest programme of misery for the disabled, the poor and those in need for a generation, only now tells us the policies he was implementing were arbitrary and unfair. The greatest sadness is not that he left it so long but that, in spite of this, the polls tell us the harsh policy agenda he has pursued commands some considerable public support."