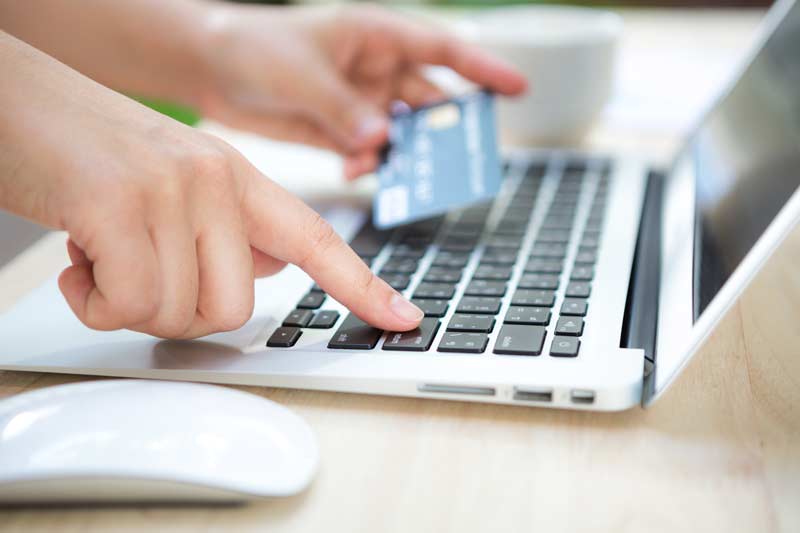 Gambling Commission Considering Ban on Credit Cards
A recent report from the gambling industry watchdog on how to increase safety in online gambling has suggested that people "should not gamble with money that they do not have".
There have been calls for some time to ban betting using credit, with current estimations from gambling agencies suggesting that between 10-20% of all online deposits are made using credit cards.
Labour MP Carolyn Harris said: "The thought of credit card gambling terrifies me. Gambling debts already are a major concern not just for the individual, but for their family who pay the price of the consequences.
"Currently the focus is on the industry and we know big changes are coming. When we have campaigned so heavily to reduce stakes [on fixed-odds betting terminals], to be anything other than critical of such credit card gambling would be unbelievable."
Banning credit betting wasn't the only suggested change in the report, with the gambling commission also identifying a variety of issues and proposed solutions. These included:
Improved age restrictions on online gambling websites after it was shown in a Yougov survey that 3% of children aged between the ages of 11-16 had gambled online.
New means of customer identification where gambling companies can identify those who are gambling well outside their means
A crackdown on unfair terms and conditions, namely those that entice gamblers in with promotional offers
Improved levels of customers interaction for gambling agencies to reach out to those whose behaviour is beginning to resemble problem gambling This new wave of suggestions from the watchdog has come after conversations with the Department for Digital, Media and Sport (DCMS), in which concerns were raised about the problems that credit card gambling can cause. Credit cards were seen to be a higher risk than pay day loans or overdrafts because lenders will see credit use on betting websites as a "cash advance" despite the fact that in doing so they incur both a transaction fee and a higher interest rate. The report concluded that because of the increased cost of gambling with a credit card it is "hard to envisage why consumers would choose to pay in that way, unless it was to gamble with money not otherwise available to them".
Neil McArthur, the chief executive of the Gambling Commission, said: "The proposals we have announced today are intended to protect children better, reduce the risks to vulnerable consumers and build on the measures we already impose on operators to know their customers and intervene at an earlier stage before consumers experience harm."
Conservative MP Tracey Croush also commented on the suggestions, saying: "These proposals for additional regulations will strengthen the controls already in place and further safeguard children and vulnerable people from the risks of online gambling."
The Gambling Commission's report also showed that profits in the gambling industry are on the rise, having increased by 10% in 2017 to £4.7bn in total, thanks to more than 9 million UK residents gambling online. The report highlighted the growth as being driven partly by increasing use of different forms of technology to gamble, with widespread use of smartphones and tablets as well as readily available high-speed Wifi allowing people to access gambling websites on the move. The report also noted  that a steady increase in the number of methods of gambling offered by betting agencies, such as in play betting and cashing out early, was increasing levels of engagement.
With the share of gambling done online expected to grow from 34% to 50% over the next few years, it is likely we will be seeing more regulations aimed at preventing gamblers falling further into debt.