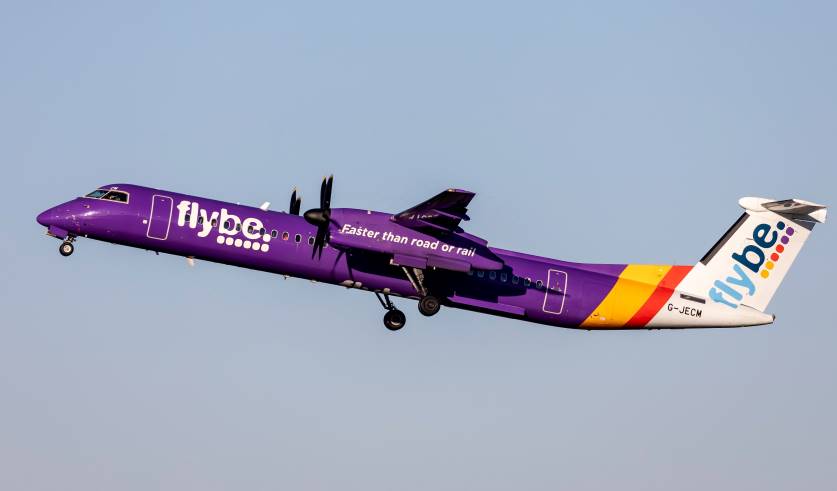 Flybe Collapses: Can I Get My Money Back?
British airline Flybe has gone into administration after failing to raise the necessary funding, but what rights do customers with a booking have?
Flybe was the biggest regional airline in Europe, making up for around 40% of all domestic flights in the UK, but the firm has now collapsed less than two months after a rescue package was announced by the government.
The airline had been struggling for some months now, having been delisted from the London stock exchange and being hit with a £106 million Air Passenger Duty bill. And despite Prime Minister Boris Johnson claiming the government was working hard to save the company, it refused to provide Flybe with the extra funding it needed.
However, the airline has also taken another hit in recent weeks thanks to the fallout over coronavirus. The spread of the virus around the world and subsequent public fear have caused a dramatic fall in bookings for most airlines.
Flybe stopped operating immediately after going into administration, with all of its flights cancelled. Its sister airline, Stobart Air, has also cancelled all its flights. Flybe has told any customers not to travel to the airport. Around 2,000 staff have also been affected.
"This is a sad day for UK aviation and we know that Flybe's decision to stop trading will be very distressing for all its employees and customers," said Richard Moriarty, chief executive of the Civil Aviation Authority (CAA). "We urge passengers planning to fly with this airline not to go to the airport as all Flybe flights are cancelled."
Mark Anderson, chief executive of Flybe, said: "The UK has lost one of its greatest regional assets. Flybe has been a key part of the UK aviation industry for four decades, connecting regional communities, people and businesses across the entire nation."
Most people who booked flights with Flybe did so independently and not as part of a package, so will therefore not be protected by ATOL. However, any affected customers have been urged to check with their credit or debit card companies, as well as their travel insurance provider, to see if they are eligible for some sort of refund.
ABTA, the UK's travel industry trade association, said in a statement: "Flybe was the UK's largest regional airline and its failure, which has been brought about by well-publicised longstanding financial difficulties, will impact domestic connectivity, particularly in the short term.
"Customers that have booked a package holiday that includes a Flybe flight will be protected and should contact their travel company to discuss their options.
"A majority of bookings with the airline will have been booked as flights on their own for business travel and leisure trips, and in these cases customers should contact their credit card company or travel insurance provider."