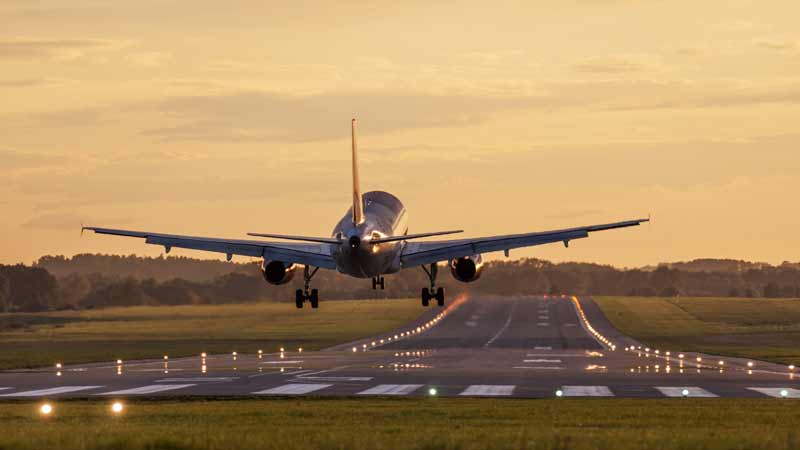 Falling Air Fares Push Inflation Down for April
The latest figures from the Office for National Statistics has shown that, after a temporary rise in March, CPI inflation fell in April down to 0.3%.
The drop down to 0.3%, from March's figure of 0.5%, is largely down to a surprise drop in airline fares, as well as a fall in clothing costs.
The cost of airline tickets fell by fell by around 3.2% during April, compared to a 17% increase during March. A lot of this is thought to be down to the early timing of Easter this year, which pushed up air fares in March, leading them to fall further in the month to April than would otherwise be the case.
Prices for clothing also fell, though not by nearly as much as air fares. Clothing prices dropped by 0.5% between March and April, after increasing by just under 1% during the same period last year.
This now marks the 17th month in a row during which inflation has been at 0.5% or lower, causing some to worry that it is a sign of the economy weakening while others, including the Treasury, point to it as a sign of growing wages boosting spending power.
A spokesperson for the Chancellor's office said: "Today's inflation figure continues the trend we've seen over the past year. Pay is growing faster than prices, boosting families' spending power."
They also used the data as an opportunity to mention the upcoming referendum on EU membership, saying: "It is clear that Britain would be poorer outside the EU. To avoid putting our economic progress at risk we must continue with the plan that is building resilience and delivering rising living standards across Britain."
However, Frances O'Grady, general secretary at the Trade Union Congress, claimed that the figures told a less positive story.
"The UK's continuing low inflation," she said, "is a sign that the economy still lacks the demand needed to get back to full strength. Wage growth remains too weak and we do not have the level of public investment needed to secure stronger growth.
"With the UK economy slowing down, the government cannot continue to stand by. We need investment in skills, infrastructure and public services to promote growth for the long term".
Many are arguing, though, that this drop in inflation for April is not so much a sign of continual economic weakness in to the future as it is a fallout from various specific factors in previous months, early Easter included. The recent plummeting in oil prices also played a part.
Pantheon Macroeconomics' Samuel Tombs said: "The sharp fall in inflation in April is not a signal that inflation pressure is easing. The fall mainly reflected a decline in airline fares inflation … and the recent increase in oil prices and sterling's depreciation suggest that airline fares inflation will bounce back to a positive rate soon."