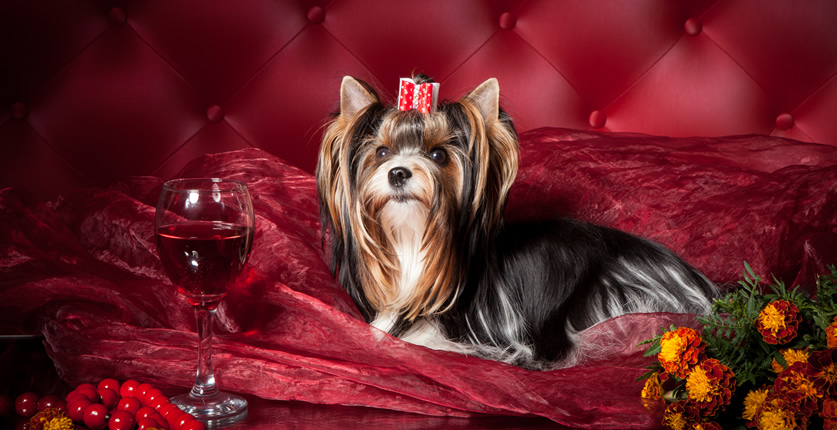 Dog Owners Spend Almost £100 a Year on Gifts for their Pets
Dog owners in the UK are spending £91.70 a year on average on gifts for their pets, according to Money Expert.
The latest research from the price comparison website revealed that British dog owners spend an average of over £236 each month on essentials for their pets, such as food, pet insurance, flea and worm treatments, and pet sitters. Add the £91.70 they spend on gifts and toys and it adds up to just under £3,000 a year.
Cat-lovers are also splashing out on their furry friends, with the average owner spending around £121 a month or £1,452 a year on essentials for their cats. On top of this, they admit to spending an average of £75.68 a year on gifts and toys for their cat.
The data even suggests that Brits love to splash out on their pets as much as they do on their family and friends. People in the survey admitted to spending £92.21 a year on average on gifts for their parents, just 51p more than what they spend on their dogs. And people spend more on their cats than they do on their friends, with Brits admitting to spending just £55 on their closest friends - £20 less than what they spend on their cats.
This may be unsurprising as 96% of owners in the UK consider their pet a member of the family, with 25% saying they had bought their cat or dog a birthday present in the last year. Even more than this – 36% - said they had bought their pet a Christmas present. British people are also happy to splurge on luxury items for their pets, with 23% admitting to paying for pet furniture and 12% buying pet technology such as cameras and trackers.
Nearly half of British pet-owners were previously unaware of how much it would cost to look after their cat or dog, with 47% of respondents saying they had underestimated how much they would need to spend. 25% of people had said they have had to cut back on other areas of spending in their lives in order to afford the upkeep of their pets.
The data was compiled for Money Expert by Atomik Research, an independent market research company, who conducted a survey of over 2,000 cat or dog owners across the UK. However, while the figures revealed that Brits love to spend money on toys and accessories for their pets, 46% admitted to not having any pet insurance. Any pet owner is advised to get insurance as vet treatment can prove very expensive if they're not protected.
"It's great that we're a nation of pet lovers, however future pet owners need to plan ahead when thinking about the true cost of owning a pet," said Jason Smith, CEO and savings guru at Moneyexpert.com. "Vet bills, insurance, accessories, training and even food can be an unexpected hit to your finances if you haven't planned ahead and costs can add up very quick if you're not sure to look around for the best deal."