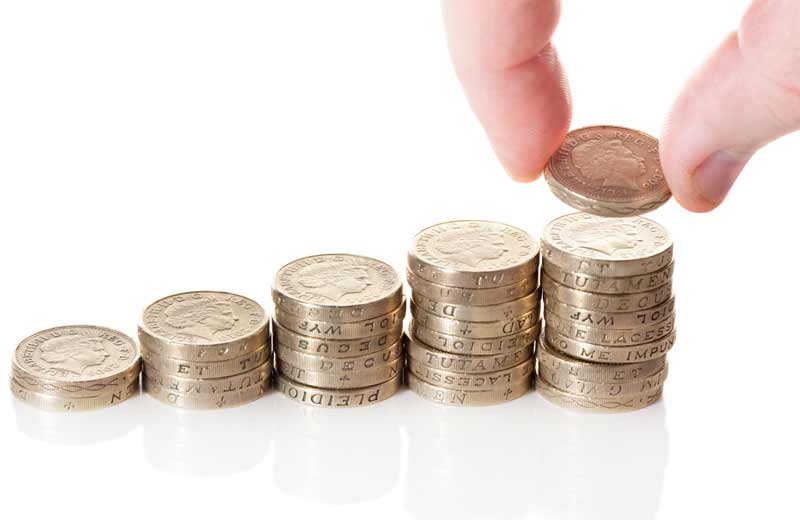 Current Account Switching Rewards on Offer
With competition growing in the banking sector it's becoming increasingly common for financial reward to be offered as an enticement to open a current account.
If you've been with your bank for a while it's easy to think that switching might be more hassle than it's worth. The fact is that's changing current account has never been easier and to make things even better some banks are willing to offer rewards of up to £200 to acquire you as a customer.
We've put together a list of all of the best current account switching offers that you can take advantage of at the moment:
Halifax
Generally, Halifax offers a reward of £75 if you open a current account with them, however they have recently sweetened the deal and if you open one before the 19th of March you will receive an additional £50.
In order to be eligible for this cash incentive you cannot have received any cash reward from another bank since 2012. Halifax also offers another incentive if you switch to them in the form of £3 cashback each month. This is reliant however on you paying in at least £750 into your current account each month and having two active direct debits. If you meet these stipulations it will bring the amount of reward money you receive in the first 12 months to £161. Halifax also promises to pay the initial reward into your account within one week of switching which is the fastest out of any bank.
HSBC
HSBC currently offer the greatest cash reward if you switch to them, you will receive £150 upon joining and then an additional £50 after 12 months of being a customer. There is one downside to this however: to be eligible for this reward you need to be paying in a minimum of £1,750 per month into your current account.
Co-operative
The Co-op offers a cash incentive of £125 when you join and pay £25 towards the homeless charity Centrepoint in celebration of the 25 birthday of the banks customer led ethical policy. To be eligible for this incentive you must have a minimum of four direct debits attributed to the account. You can also be eligible for an additional £4 cashback each month if you receive a minimum of £800 paid into your account each month.
First Direct
First Direct offers a £100 incentive if you open a current account with them, they also offer a £100 fee if you choose to leave them. If you decide to move on then you can only receive the £100 leaving gift if you have been with them for 6 months and paid a minimum of £1,000 a month into your current account during that time. Their current account does come with a £10 fee after the first 6 months unless you pay in £1,000 each month, maintain a balance of at least £1,000, or have a credit card, mortgage, personal loan or insurance with them
M&S
Although opening an account with M&S Bank won't net you any cold hard cash they do offer up to £185 in gift cards for use in M&S. Once you switch to either on of their current or premium accounts you will receive £125 gift card to use in store. Assuming you pay in a minimum of £1,000 each month and have at least two direct debits you will then receive a £5 top up on the gift card. An M&S account does come with a £10 a month fee but you are also eligible for a host of other prizes and rewards including various vouchers for food and drink as well as preferential rates on various M&S products.