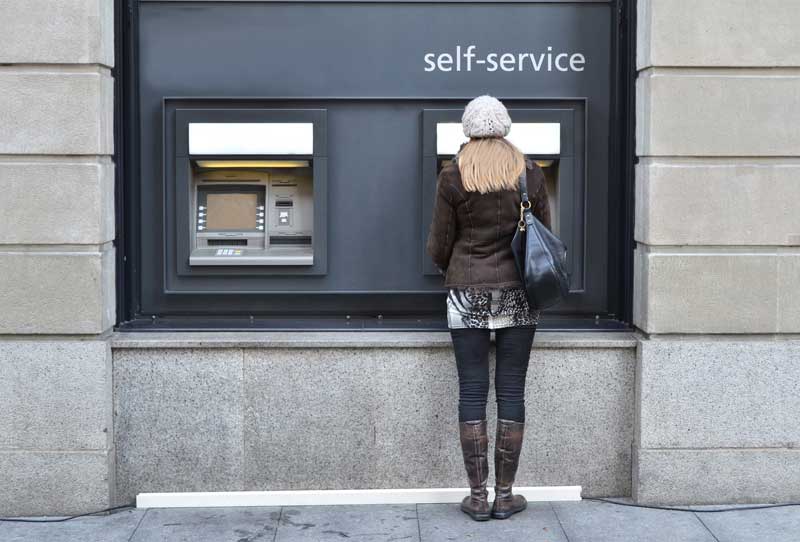 Current Account Switching Bonus Offers
With the news coming in that Halifax have just upped their current account switching bonus from £75 to £125, we thought it would be time to give you a rundown of the best bonuses on offer from other banks as well. Have a look and you'll be able to see whether it would be worth you switching accounts to take advantage of these rewards, and make some quick cash!
Halifax
Halifax is offering a £125 bonus for customers who switch to its Reward Current Account or Ultimate Reward Account. The Reward Current Account is a good option as it also pays £3 a month (as long as you deposit at least £750 each month, have two Direct Debits set up and stay in credit). This means staying with Halifax for a year could net you £161 extra, with the monthly bonus on top of the joining fee.
The bonus will be paid into your account once you completely switch over to Halifax, and use the Current Account Switch Service to transfer and close your old account. The Halifax accounts also have plenty of other bonuses you can take advantage of, such as the Cashback Extras scheme, where you can earn back money that you spend on certain retailers.
Halifax's Ultimate Reward Account is also a pretty good deal which comes with a load of bonuses including multi-trip family travel insurance and mobile insurance for £15 a month – so the first 10 months are paid for by the switching bonus. This offer will only be available until 13 November, so hurry if you want to take advantage of it!
Co-op Bank
Switching to the Co-operative Bank's Current Account or their Everyday Extra Account will net you £125 and, to add to that, they will also donate £25 to youth homelessness charity, Centrepoint.
In order to net yourself this bonus, you'll need to use the Current Account Switch Service and then set up four active Direct Debits with your new Co-op account. If you go for the Everyday Rewards package as well, then as long as you're depositing at least £800 a month into your Co-op account then you'll earn an extra £5.50 every month for everyday use of your account.
HSBC
The £200 bonus is considerably larger than Co-op and Halifax's offerings, however, part of it is a loyalty bonus for sticking with your new HSBC account for 12 months. You'll get £150 within 30 days of you opening your new account, and then the next £50 is paid after 12 months.
The major downside to this account is that it requires a rather hefty £1,750 monthly deposit, although if you manage to pay this in, then you'll be earning yourself a few handy perks. These include £250 off booking fees on HSBC mortgages. You'll also get access to HSBC's Regular Saver account. This account pays a whopping 5% interest rate on monthly deposits of up to £250. This offer ends on 26 November.
M&S Bank
If you're a regular M&S customer, then this could be the account for you. The M&S Bank is offering £185 in gift cards to loyal customers who open an account with them and stay for 12 months. You'll need to switch to the M&S Current Account or M&S Premium Current Account using the Current Account Switch Service and then move a minimum of two active Direct Debits, which will net you a £125 switching bonus. The perks keep coming in every month, as your gift card is topped up by £5 for every month that you have two direct debits active in your account, while also having at least £1000 paid in.
Although this only lasts for the first 12 months, it makes a total of £185 worth of M&S gift cards in that first year, and using the M&S Current Account gives you access to a monthly savings account with a 5% interest rate, a £100 free overdraft, and the chance to earn M&S Loyalty points each time you spend.
The M&S Premium Current Account offers all of that plus a range of other benefits, such as yearly vouchers worth £95, including a birthday gift worth £10, 48 hot drink vouchers per year worth £127, preferential rates on selected products, access to exclusive offers, and triple points in M&S stores – all for just a £10 monthly fee.
First Direct
Opening a 1st Account with First Direct comes with a £100 incentive, as long as you pay in at least £1,000 within three months. Beware though, as this account comes with a £10 monthly fee if you don't meet certain conditions after 6 months; you'll have to pay in at least £1,000 a month or hold another First Direct product to escape the fee.
The account comes with a £250 interest-free overdraft, exclusive access to leading rates on loans and savings, plus an award-winning level of customer service with real people on hand 24/7. First Direct are so confident in their customer service that they offer a satisfaction guarantee: They promise to pay £100 if you're unhappy with the account and decide to leave within a year of joining.
Clydesdale and Yorkshire Banks
King of cashback currently is Clydesdale and Yorkshire Bank. For switching to any account with their new online branch, B, will get you £250 in cashback, dwarfing any reward offered by its competitors.
This reward is only available through certain price comparison sites, and you'll have to jump through quite a few hoops in order to complete the full switch to a Clydesdale/Yorkshire/B current account, using the Current Account Switch Service, in order to get the bonus.
Within 31 days of making the switch you must transfer all active credit and debits cards from your existing current account, and close that account. You must also deposit £1,000 into the account in the same time frame, and then another £1,000 in the next 31 days after that. At least two direct debits must be moved across, or set up, and paid from your new bank account within 62 days following the completion of the switch, without being cancelled before the £250 cashback has been paid.
You also won't be eligible for the cashback if you have previously received a cash incentive for switching to Clydesdale, Yorkshire or B. The £250 will be paid into your account within 70 calendar days of your account switch being completed - as long as you continue to meet the criteria outlined above.