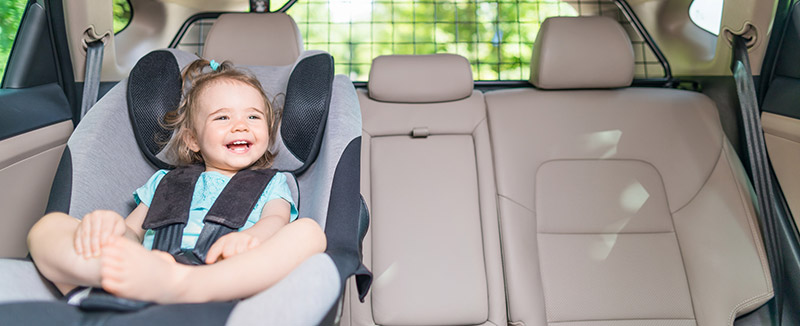 Does your car insurance policy cover child seats? 
Fewer than half (44%) of all car insurance policies cover the full cost of replacing a child car seat damaged in an accident, according to a survey of more than 250 policies conducted by financial information firm Defaqto.
One in four policies (67 out of a total of 267 policies assessed) offer no cover for child car seats, meaning parents will have to cover the full cost of a replacement in the event of an accident. A further third limit the amount of compensation, sometimes to as low as £100. While car seats can be purchased for as little as £20, those that grow with the child, lasting from birth to four years of age, can top £400.
Since March 2017 British law has stipulated that a child under 12 years of age or 135 cm (4 feet, 5 inches) may only ride in a car if they are in a recognised car or booster seat. Seats must fit the child. Their heads must be no higher than the back of the seat, meaning many parents pay hundreds of pounds for convertible car seats that grow with the child.
Experts recommend that car seats and booster seats be replaced after collisions, even if there's no visible damage to the seat. Accidents can cause weaknesses in the structure of the car seat, meaning it may offer less protection in the event of an another accident.
Defaqto has urged parents to check whether their car insurance policy covers car seat replacements and how much coverage they offer.
Defaqto's research often found that not only do some car insurance policies limit car seat cover per seat, some place caps on the total they'll pay out for all car seats in a vehicle, effectively penalising parents with multiple children.
13% of the 267 policies surveyed had such an overall limit on car seat compensation. Most offered up to £300 total but three policies limited total car seat cover to just £100.
"No parent wants to take chances with their child's safety and while you can buy a child seat for around £20, many spend much more than that," said Brian Brown, Head of Insights at Defaqto. "Should you have an accident and have to replace the car seats, it can really add up, especially when your insurance doesn't cover it."
"Not everyone needs cover for child seats but if you do, then it's worth checking what your policy covers so you have peace of mind should the worst happen," he added.