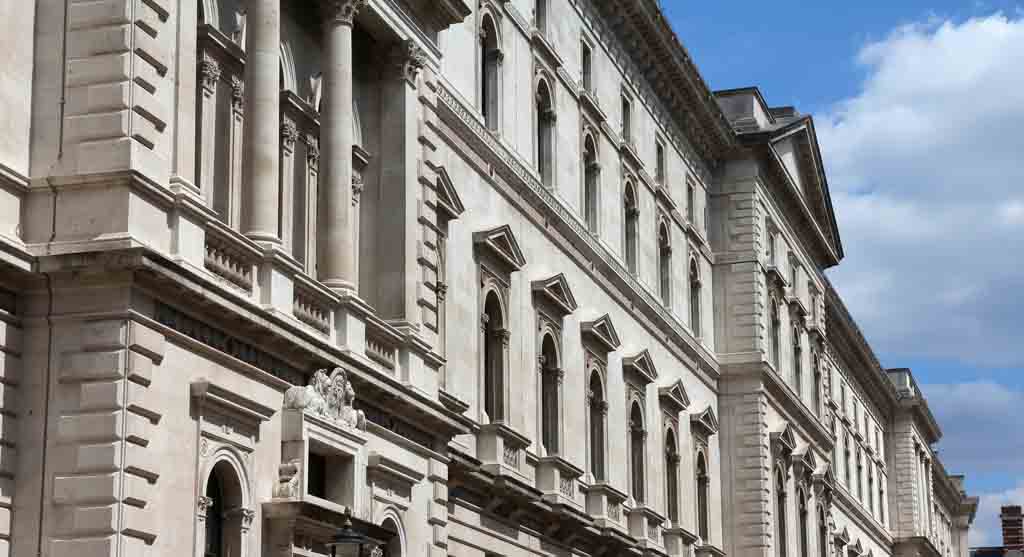 Budget 2016: Osborne Looking to Make £4bn in Cuts
George Osborne will be seeking to make £4 billion worth of spending cuts in his eighth Budget on Wednesday in an effort to make up some of the £18 billion shortfall announced last week.
It was revealed last week that the size of the British economy was 1% lower than the OBR's predicted value of £1,882 billion, leaving Osborne needing to both explain and recuperate.
The shortfall is thought to be down to combination of factors including low inflation and slower earnings growth than was initially predicted.
The pressure is mounting on Osborne to make the necessary cuts and adjustments needed in order to meet his target of a budget surplus by 2020 without alienating fellow Tory MPs.
Speaking on the BBC's Andrew Marr show, Osborne said the cuts he would be making wouldn't be "a huge amount in the scheme of things" adding that "we need to act now so we don't pay later."
He said that "we've got to live within our means to stay secure" and spoke somewhat sombrely about the fact that right now "the world is a more uncertain place than at any time since the financial crisis."
Osborne will be working against the backdrop of warnings from PwC that current economic slowdown could lead to a fiscal drop of some £50 billion over the course of the current parliament unless drastic action is taken.
Exactly where the cuts will be made is unclear as of yet, but the Financial Times reported that Osborne will be looking at "soft targets" in order to "replenish the budget without risking a rebellion from Tory MPs".
Osborne already announced that he would be scrapping proposed reforms to the pension system for similar reasons. With the EU referendum around the corner, and support for the in campaign on tenterhooks, Osborne has been warned against making any particularly rash decisions in his next Budget.
One measure that is likely to be pursued is the clamping down on loopholes allowing large multinational corporations to cut down their tax bills. This, coupled with potential increases to insurance premium taxes, is an example of the more palatable changes that may be introduced.
An end to the fuel duty freeze has been discussed by commentators but neither Osborne nor anyone else in the Treasury has directly commented as to whether or not it will happen. This would be something that could cause division within the ranks if it went ahead.
BlackRock strategist and Osborne's former chief of staff, Rupert Harrison, said: "There is little political cost from pencilling in further spending reductions, but there is much to be risked from tight parliamentary votes on higher taxes."
Despite the need to make up the shortfall, and despite forecasts like PwC's, Osborne did talk positively about our post-crash economic progress.
Despite our troubling position at the moment, we are, he said, in one of the best positions comparatively.
He said: "eight years ago, when we had the financial crash, Britain was one of the worst prepared countries; this time, Britain is one of the best prepared countries."