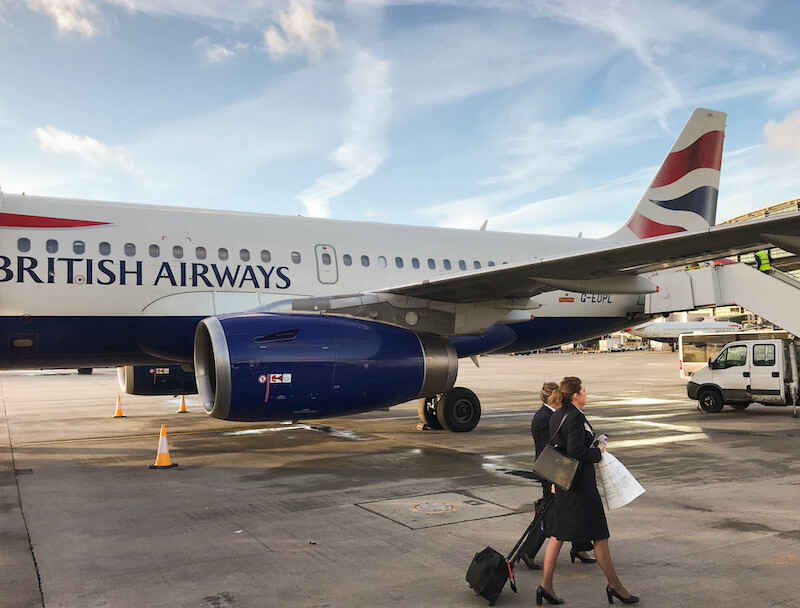 Barclaycard Launches New Rewards Credit Cards with British Airways Points
Barclaycard has introduced two new reward credit cards giving customers British Airways Avios points for every pound spent and other perks like seat upgrades.
Avios is British Airways' air mile currency. Points can be used on BA flights, hotels, and car hire and can be converted into Nectar points. You'll need to be a member of the British Airways Executive Club loyalty scheme to spend your Avios, but that's free.
The entry-level Barclaycard Avios credit card is free and gives you one Avios point for every £1 spent. If you're new to Barclaycard (i.e. haven't held one in the past two years), you'll also receive a bonus of 10,000 Avios points if you spend £1,000 in the first month. That's enough to cover £150 of flight in first or business class or £120 of a seat in coach.
Then, if you spend £20,000 on the card within the 12 months, you'll receive a British Airways cabin upgrade voucher to use on all Avios Reward Flight bookings.
The premium option is the Barclaycard Avios Plus card, which costs £20 per month but gives you 1.5 Avios points for every £1 spent. As a welcome bonus for new customers, you'll collect 25,000 Avios if you spend £3,000 in your first three months. That's enough for an economy return flight from London to Milan or London to Barcelona.
You can upgrade those flights to business or coach with a cabin upgrade voucher if you spend £10,000 on the card in 12 months.
With both cards, you get up to five months of Apple Music, Apple TV+, Apple News+ and Apple Arcade.
José Carvalho, Head of Consumer Products, Barclays, said: "With Britons itching to go on holiday after almost two years of restrictions, we're delighted to be launching two new cards that will help customers get away more often."
Not a big traveller? You can also convert your Avios points to Nectar Points at a rate of 1 Avios to 1.6 Nectar points. That means spending on the free Avios card comes with 0.8% cashback in shopping vouchers. That's very generous. Typical cashback credit cards - for example, the Amazon, John Lewis, and Marks & Spencer credit cards - pay just 0.2% to 0.25% back on spending.
Note that the interest is fairly steep on the cards: the Avios card has 23.9% representative APR and the Avios Plus boasts a whopping 72.4% APR. Failing to pay off the card each month can mean big interest bills that eat into any rewards you receive in airline miles or Nectar points.
American Express also offers a reward card with frequent flyer miles: British Airways American Express cards. But how do the cards compare?
The entry-level BA Amex card pays the same one Avios point for every £1 you spend. You'll also get 5,000 Avios if you spend £1,000 in the first three months - half of the offer from Barclaycard.
If you spend £12,000 on the card in the first 12 months, you'll get a voucher to bring a companion on the flight. This is less than the £20,000 spend the Barclaycard card requires in the first year and the comparison voucher might be more appealing to some travellers than an upgrade.
The BA Premiums Plus Amex hands you 1.5 Avios pounds for every £1 spent and gives you a welcome bonus of 25,000 Avios if you spend £3,000 in the first three months - an identical offer to the Barclaycard Avios Plus.
However, it costs £250 for the year, £10 more expensive than the Barclaycard option. You'll also have to pay upfront for the year, while the Barclyard Avios Plus charges you monthly, leaving open the option of raking in the welcome bonus points in the first three months and then cancelling the card.
So the cards are comparable, although Amex cards are less widely accepted by retailers. Your decision might be made by whether you can earn the welcome bonuses: they're not available to anyone who's held a credit card from the provider within the past two years.
Sources