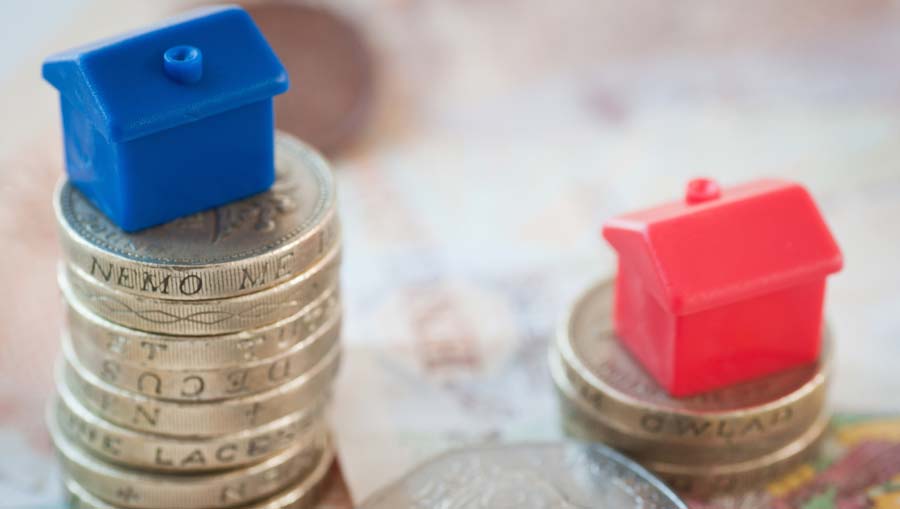 Average House Price Growth Breaches 5% for March
Nationwide Building Society have released their latest data on the UK housing market showing that the average property price has now for the first time topped £200,000.
The figures show that annual house price growth across the country reached 5.7% for March; the highest it's been since February last year and an increase on 0.9% form the figure for February this year. On a month-by-month basis, property prices were up by 0.8% in March, with the average UK house now costing £200,251.
Nationwide have also said that they expect the new 3% stamp duty surcharge on buy-to-let properties that comes into effect today to further increase house prices in the coming months.
The stamp duty changes are also largely responsible for recent surges in the number of transactions completed and mortgages approved in recent months.
Nationwide's chief economist Robert Gardner said, of this increase in purchases and mortgage approvals, that it "is likely to have been driven, at least in part, by upcoming changes to stamp duty on second homes, where buyers have brought forward purchases in order to avoid the additional tax liabilities.
"This temporary boost to demand against a backdrop of continues constrained supply is likely to have exerted upward pressure on prices and helped to lift the pace of annual price growth out of the fairly narrow range of three to five per cent that has been prevailing since the summer."
Former Rics chairman, Jeremy Leaf, said that he was unsurprised about a jump in house price inflation in the run up to the stamp duty changes.
He said: "The real test for the market will come in the next two months as many investors pause for breath to see if prices soften sufficiently to allow them to come back in. However, on the ground we are still seeing keen interest from landlords who simply intend to negotiate harder on the price they pay going forward.
"It will be interesting to see whether investors fall away sufficiently and how many first-time buyers take their place in the expectation that the playing field will be more level."
Nationwide's figures also show that the divide between the north and the south of the country when it comes to house prices has become yet more pronounced.
The average property in the north now costs £150,917, while in the south the average is more than double that, at £313,670. The pace of growth as well as the actual price varies accordingly from north to south as well.
Mr Gardner said: "Overall, the pace of house price growth generally moderates as you move from the south to the north of the country, with the north of England and Scotland actually recording modest house price declines in Q1, even though prices remain well below pre-crisis levels in those regions."
Interestingly, in what looks to be slowly becoming a trend, London's house price growth was outstripped by outlying areas where commuters are increasingly looking for cheaper properties than can be found in the capital.
This is having a noticeable effect on these areas though, with Oxford and Winchester topping a recent list of the UK's least affordable areas – a list combined by comparing average property prices with gross average earnings for each area.
"Nevertheless," Gardner said, "London still recorded the second fastest rate of growth, with prices reaching a new all-time high some 52% above pre-crisis levels (compare with 9% for overall UK house prices."