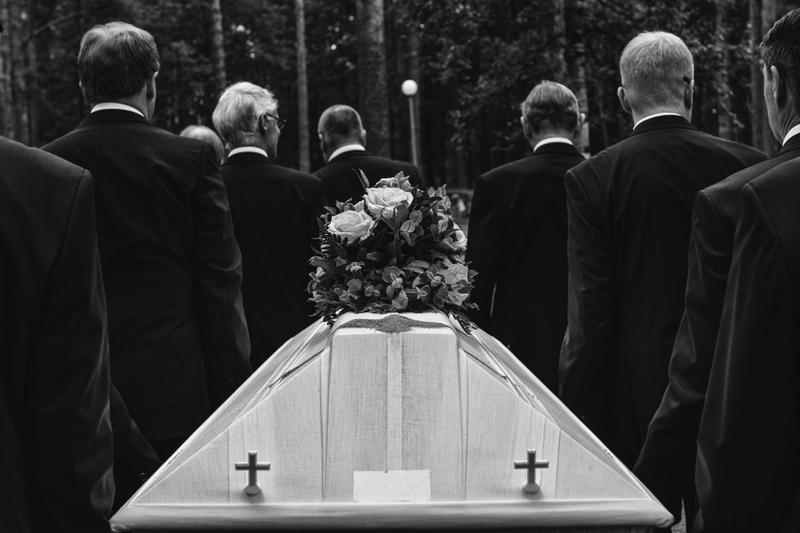 Average funeral costs fall for the first time since 2004, according to research
Recent data from Sunlife has shown that funeral costs have dropped for the first time since their research on the subject began in 2004.
2021 saw the average price of funerals fall to £4,056, a drop of 3.1% compared with 2020. The overall cost of dying saw a similar decrease of 4.3%, down to £8,864.
Highlighted in the life insurance provider's 'Cost of Dying Report 2022', is the undeniable impact that the pandemic had. Restrictions on numbers naturally led to cheaper ceremonies, with cremations seeing higher uptake as they were viewed as a more practical solution, on top of being more cost-effective.
As part of Sunlife's survey - which was conducted in mid-2021 - they spoke with people who had held funerals within the last 18 months. 85% responded that COVID has had a noticeable impact on the type of event they were able to hold.
53% said that the pandemic had a significant impact, with 55% forced to cut back on expenses as a result.
Speaking on the findings, Mark Screeton, chief executive of Sunlife, said: 'It is clear from our report that the pandemic has triggered a fundamental shift in people's attitudes.
'Most notably, the option of a direct cremation is becoming far more widely understood and accepted.
'Over 90 per cent of funeral directors now offer direct cremations. As well as reducing costs, direct cremations also increase flexibility, allowing families more choices to organise the send-off whenever and wherever they like.'
Direct cremations are cremations without any kind of service and are generally the cheapest type of funeral. 24% of those who organised funerals between Febuary 2020 and July 2021 opted for these ceremonies. This is 6% higher compared to the previous four years.
Despite an overall decline in the cost of funerals across the UK, this cannot be said for all areas. London, for example, saw a 2.7% increase, while the average person in the North West paid an extra 1.7%.
Northern Ireland was shown to have the cheapest funerals in the country, with 2021 bringing a 5.6% drop in costs, and an average price of £3,056.
Sunlife's report was conducted by speaking to 100 funeral directors and 1,600 individuals in the summer of 2021.
Sources