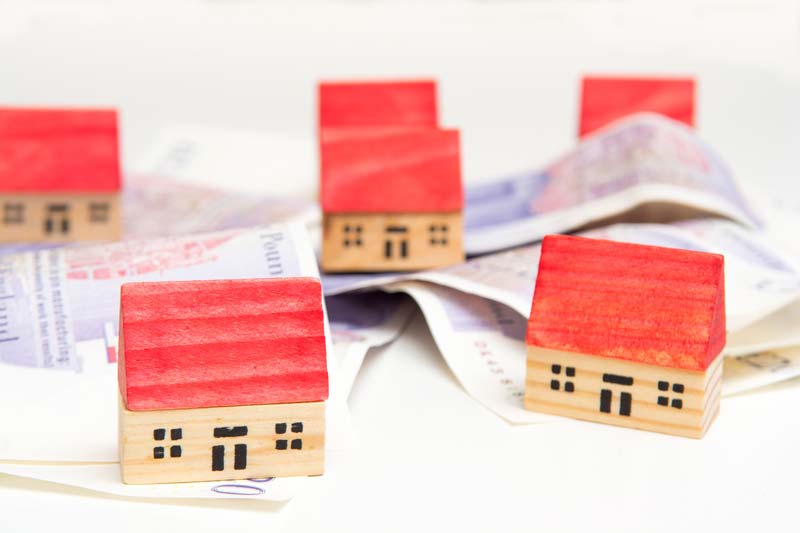 Here's Why 25% of People are Paying Too Much For Their Mortgage
A survey by consumer group Which? has found that less than half of UK homeowners with a mortgage know exactly what rate they are paying.
Of the 3,500 people involved in the survey, over a third of them didn't know what rate they were on at all.
Overall, a mere 27% of mortgage-paying homeowners knew their exact mortgage rate.
25% had SVR (standard variable rate) mortgages, which you get transferred to after the introductory term of your mortgage is over. The rate you pay will vary depending on changes made to the Bank of England's base rate (among other things), however, it will more than often be substantially higher than the rate you originally signed up for.
Bank of England's current base rate is 0.75%, as of 2 August 2018, which is the highest it's been in almost a decade.
The survey by Which? produced the example of Clydesdale Bank, which has a market-leading initial rate of 1.79%, but then after this introductory period, the rate jumps up to 5.2% (variable). That stands well above the current average SVR, which according to Moneyfacts stands at 5.11%.
The principal mortgage adviser at Which? Mortgage Advisers, David Blake, said: "The remortgage market is highly competitive at the moment, so there's a good chance that remortgaging will save you money. Speaking to an independent mortgage adviser is a great place to start to find out your options.
"I would urge anyone with a mortgage to check what interest rate you're on and whether you're paying more than you need to."
Different types of mortgage offer much lower average rates, including fixed, at 2.98%; tracker at 2.81%; and discounted, at 2.87%.
However, the survey showed that over half of homeowners were on fixed rates whilst only 10% per cent had tracker rates, with just 5% on discount rates.
Of those who had had a mortgage for over 5 years, 50% said that they were happy with their deal. Also, 41% of homeowners with an SVR said that they "would be unlikely to switch if they came across a cheaper deal today."
The survey quotes the reasons given for not switching from an SVR to a better deal as "it wasn't worth the hassle" and "they hadn't thought about it".17% said that it was not worth their time.
However, Which? ran a scenario modelling what a person on an 90% LTV mortgage paying back a £208,279 loan – which is subtracting a 10% deposit - over a 25-year term would pay. The data shows that they could pay as much as £347 a month more if they do not switch off their lender's SVR. This could cost over £4,000 a year.
A shocking generational disparity shows that double the number of the 60-69 age category (34%) were on SVR, compared to 18% of 25-34 year olds.
Regardless of age, it is clear that checking your mortgage rate could be a simple way to make big savings in the coming year.