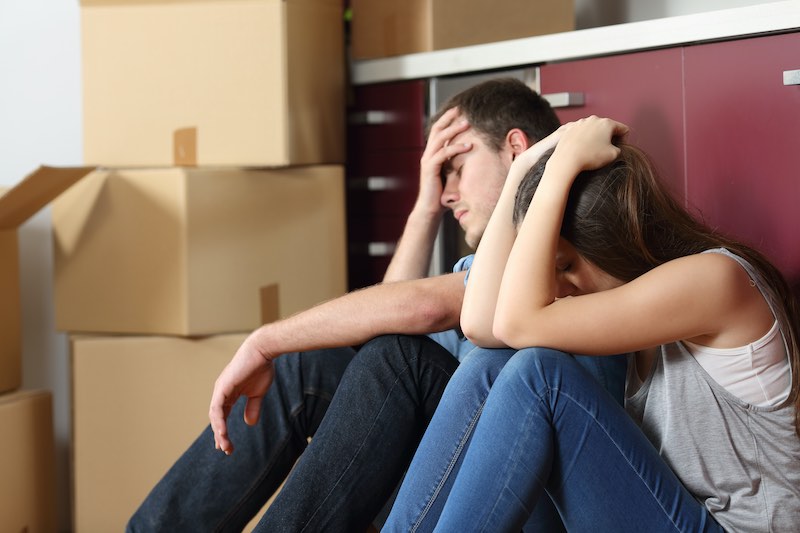 150k Renters at Risk of Eviction Over Covid Debt
150,000 renters could be evicted from their homes over arrears resulting from the coronavirus crisis, debt charity StepChange has warned, as it calls for urgent help for the UK's private tenants.
According to new polling from the charity, 38% of British adults, or 19 million people, have experienced a reduction in their income since the start of the coronavirus crisis last March. Private renters have been disproportionately impacted, with half—a total of 3.7 million people—seeing their income fall over the last year.
With hundreds of thousands losing their jobs or businesses or seeing reduced hours, one in five private renters has gone without meals or suitable clothes and three in ten report worsening mental health problems, including anxiety and depression. Almost one million private renters (12%) say that worries about money have damaged their ability to find work or complete education. All three of these outcomes are more prevalent among private renters than the general public.
Additionally, 460,000 private tenants have fallen behind on their rent as a result, with estimated collective arrears of £370 million. Thus far they've been protected by a ban on evictions, which has been repeatedly extended, this time until the end of May.
But once that protection is removed, 150,000 households expect to be evicted within 12 months because they can't afford their rent.
The government pledged in March 2020 that no one would lose their home as the result of the pandemic and implemented mortgage holidays and bans on evictions. But as that support expires, StepChange is urging the government to provide an emergency support package of grants and no-interest loans to help private renters clear their arrears. Scottish and Welsh governments have already launched tenancy saver schemes for renters, which Stepchange says Whitehall should financially back and emulate and improve for England.
StepChange chief executive Phil Andrew said: "The Government's continued suspension of rental evictions until the end of May is a positive step, but this alone will only serve as a stay of execution for those with unmanageable rent arrears. The Government's own research shows that private renters have been hardest hit by the pandemic yet there was no reference to renters in the recent budget while mortgage support was extended for home-owners—a real missed opportunity to do whatever it takes to help a group so disproportionately disadvantaged.
"The Government needs to build on the sticking plaster of extended notice periods, with urgent action to sustain tenancies threatened by Covid-related rent arrears. That's why StepChange is launching its Covid Debt Rescue campaign, which is calling for dedicated financial support to help ensure landlords keep renters in their homes. Without it, people will lose their homes just as they are trying to get back on their feet, compounding their financial and social problems and acting as a drag on the country's economic recovery."