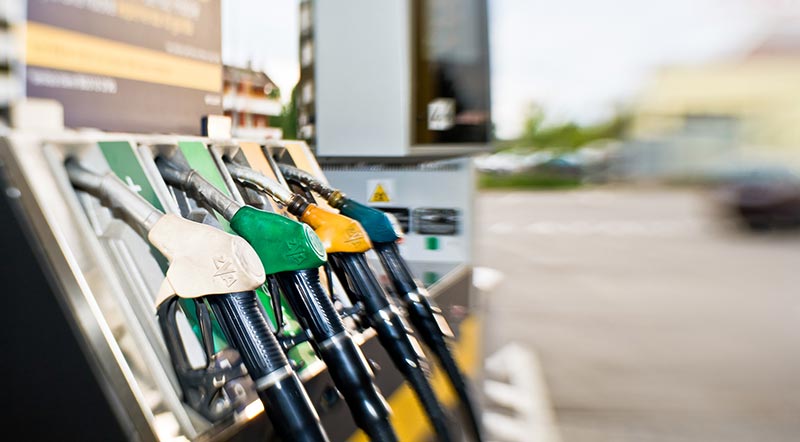 Good News for Fuel Prices as OPEC Votes to Increase Output
Following 'fraught' talks in Vienna, Saudi Arabia announced on Saturday that it will substantially increase oil production in an attempt to temper rising oil prices, and prevent shortages in future.
Opec (Organization of the Petroleum Exporting Countries) announced that it will return 1m barrels per day to the oil market, in a reversal of its 18-month long cut in output.
Shortly after the agreement was announced Brent crude, the international benchmark, rose to $74.47 a barrel, before falling back.
Brent crude futures LCOc1 were at $74.25 per barrel this Monday morning, down 1.7 percent from their last close.
Robbie Fraser, commodity analyst at Schneider Electric predicted on Thursday that "currently idled supply" would be used to increase a return of 600,000 barrels to 1 million barrels a day.
Iran originally countered the Saudi-led initiative to boost production.
The Ecuadorean oil minister, Carlos Pérez, when asked about the tension in the talks, said: "It's been a difficult situation", according to the same Guardian article.
On Friday the talks in Vienna focussed upon how tightly countries kept to production cuts, which have driven a recovery in oil prices. The countries had reached an excessive level of 152% compliance in May.
Opec's targets for 100% compliance to increase the number of barrels was called a 'fudge' by Roger Diwan, a veteran Opec observer and analyst at IHS Markit.
A Forbes article also called bluff, countering a claim by OPEC President Suhail Al Mazroui that the move 'could "nominally" or "loosely" see as much as 1 million bpd of production added to the global supply pool.'
The Global Picture
The latest voting has overturned OPEC's strategy over the past 18 months, which centred around curbing output.
Disruptions in oil production amid Venezuela's political turmoil and in Angola, which resulted in output even lower than the targets, will need to be reversed by an increase in stock from the larger suppliers.
The New York Times wrote that Saudi Arabia, Russia, Kuwait and the United Arab Emirates, all countries that have been holding back oil, will now need to 'work to fill the gaps'.
Saudi Arabia claims that it has a spare capacity of two million barrels.
Tamas Varga, analyst at PVM Oil Associates, said Saudi Arabia and Russia "will be pitted against the likes of Iraq, Iran and Venezuela. The latter countries need every petro-dollar they can put their hands on for political and economic reasons, and the U.S. withdrawal from the Iranian nuclear agreement adds spice to Iran's resistance in increasing production," in a note that appeared in marketwatch.com.
Kuwait and the United Arab Emirates are also potentially able to add more oil.
If these major producers are able to keep up production, immediate shortages seem unlikely.
Drivers benefit from dropping prices
These prices reductions are rapidly reflecting in the consumer market. The supermarket chain Asda, which provides 318 filling stations nationally, announced a cut in its fuel prices on Friday.
The fall in wholesale costs, from $80 per barrel to $73 this week has resulted in price caps of up to 2p per litre for unleaded petrol and 1p for diesel.
Last Monday, the average UK forecourt prices were £1.28 per litre for unleaded and £1.32 for diesel.
These prices changes come despite claims from Khalid al-Falih, the Saudi energy minister, that the impact of the increase would not be felt until the end of summer, because crude would take weeks to reach markets.