Being diagnosed with a terminal illness is devastating, but any financial burden on your loved ones can be avoided with the right life insurance policy. With terminal illness cover, you'll receive a payout upon your diagnosis rather than your death.
Most life insurance policies will include terminal illness cover. Although each policy will have its own terms and conditions, let's take a look at what terminal illness insurance is, how you might qualify, and when you can expect a pay-out.
In This Guide:
What is terminal illness cover?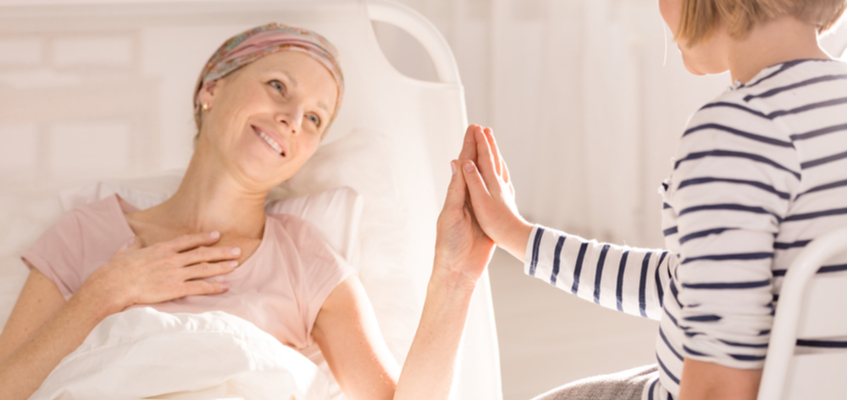 Terminal illness cover - also known as terminal illness benefit - is a life insurance policy that pays out upon a terminal diagnosis. This is a different to a standard life insurance policy, which pays out upon the death of the policyholder.
Terminal illness cover allows the policyholder to make plans and manage their finances before their death.
It's included as standard in most life insurance packages. However, each policy is different and some may instead offer it as an optional extra, so keep an eye out for this when you compare life insurance quotes.
What qualifies as a terminal illness for life insurance?
A terminal illness is a disease or medical condition that, in the professional opinion of a doctor, cannot be cured. Death is expected and any treatment or care tends to focus on maintaining a quality of life and managing symptoms.
Terminal illnesses that qualify for a payout can include:
Cancer
Heart disease
Dementia/Alzheimer's
Parkinson's disease
Motor neurone disease
Lung disease
When is terminal illness benefit paid out?
A terminal illness benefit will be paid out upon diagnosis.
Your insurance company will need to see evidence that your doctor has given a terminal diagnosis and, importantly, expects the death to occur within 12 months. Nevertheless, some policies have a longer period of 18 months, so keep an eye on the terms and conditions when you run your life insurance comparison.
If you only have a short time left on your policy term, you may not be entitled to a pay-out. A short time is generally considered to be 1-2 years. This is due to the difficult nature of accurately predicting a date of death – it's possible the policyholder could continue living past the end of the policy term.
On the other hand, you'll typically need to be at least 18 months into your policy term before you can make a claim.
If a terminal illness benefit is paid in full upon diagnosis, then it won't be made again upon the policyholder's death. However, some insurance companies may split their pay-outs into two instalments: first upon diagnosis and then upon the death. Again, be sure to check the terms of your policy.
What if I live longer than my diagnosis?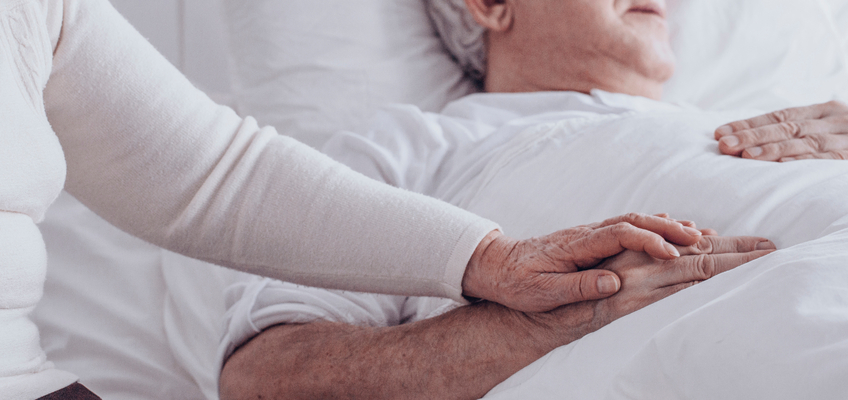 You might make a successful claim on your life insurance upon a terminal diagnosis, but then live longer than your doctor's prediction. In this event, you don't have to repay any money. However, be aware that because you'll have received your pay-out, it's likely your life insurance policy will have expired and as such no further claims can be made.
Just to note as well, if you have a joint life insurance policy, there will also only be one payment for terminal illness cover rather than upon each person's diagnosis, should that horribly unfair circumstance occur.
Is terminal illness cover the same as critical illness cover?
No. A critical illness is a serious health condition but one which is not terminal: you may well recover. Therefore, insurance for critical illnesses works differently to that for a terminal illness and consequently not all life insurance policies cover them.
However, a critical illness can still prohibit you from working. Therefore, you could either find a life insurance policy that includes critical illness cover or take out income protection insurance – this'll ensure you receive some payment should you be unable to work.
Alternatively, some employers offer critical illness insurance as part of their benefits package, so check if you're covered. You may also have terminal illness insurance through them, often referred to as a Death in Service policy. However, be aware that should your employment terminate, so too will your insurance policies.
Can I get terminal illness cover?
Most people can get terminal illness cover as part of their life insurance policy, although there are some exceptions. If you've already been given a terminal diagnosis then it's likely you won't qualify; likewise, if you have a pre-existing medical condition that could prove terminal.
But if you just have a pre-existing medical condition – one which has no signs of proving terminal – then you can still get terminal illness cover. While cheap life insurance deals might be harder to come by, you should still be able to find a policy to suit you.
The best way to check is to compare life insurance deals with Money Expert. We'll give a comprehensive list of options and you'll be able to select any additional policies you want – all for the best price on the market.