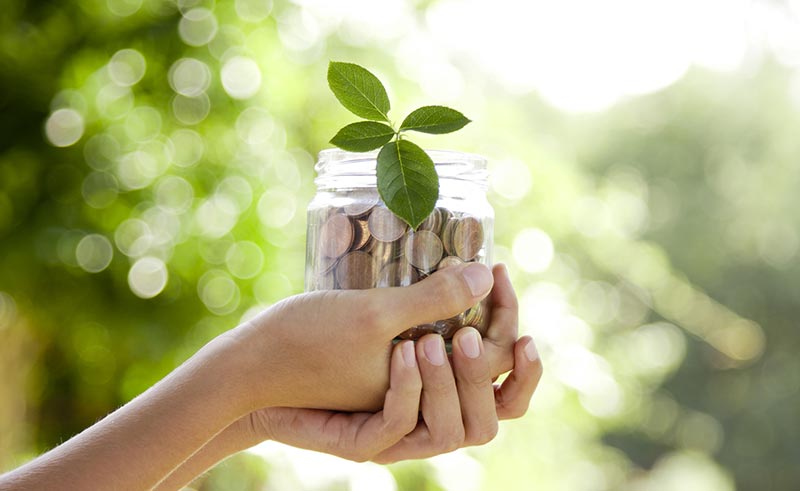 NS&I Cut Rates on Popular Growth Bonds
National Savings and Investments (NS&I) has this week cut interest rates on two of its products by 0.25%.
This is after their new Bond types, released late in 2018, resulted in high demand, leading to the savings bank making the "difficult decision to reduce rates".
The two products affected are NS&I's Guaranteed Growth Bonds and their Guaranteed Income Bonds.  They have dropped from rates of 2.20% gross/AER and 2.15% gross to 1.95% gross/AER and 1.90% gross respectively, both guaranteed for three years.  Both changes are effective from the 6th March 2018.
According to NS&I's briefing on the matter, customers who already have the bonds will continue to earn the initial interest rates guaranteed when they took them out, and will be able to roll over their investment for another period of 3 years, as guaranteed on initial purchase.  The cuts will only affect new investors.  Retaining interest rates on previously bought Bonds is especially relevant for customers with 65+ Guaranteed Growth Bonds, also known as Pensioner Bonds.
The BBC noted that this is in contrast to some other banks and building societies, who have slowly been increasing savings rates in anticipation of a potential future base rate rise announcement from the Bank of England.  This base interest rate, already rising since 2017, is expected rise again in May, and if all goes well another would then occur in the Autumn. The interest rate rising from 0.5% to 0.75% would influence banks both private and public in deciding on whether to raise their own rates.  In the current economic climate, NS&I's decision to reduce interest rates can be seen as making them very much an outlier.
Reaction to the news has been mixed.  For instance, Anna Bowes, director of the website Savings Champion, said: "While it's disappointing to see a rate from this very popular provider reduce for new customers, it's not wholly unexpected, as the rate was very competitive.  The good news is that those with maturing 65+ Guaranteed Growth Bonds will still have access to the old product offering 2.2%, for those who want to roll their funds over for another three years."
A study by This is Money found that with this reduction, the strongest 3-year interest rate for Saving Bonds is offered by the Swedish Ikano Bank at 2.26%.  They also offer the highest return for 2 years, tied alongside Atom Bank at 2.1%.  for 18 months and 1 year, Investec and Masthaven offer the strongest return at 1.95% and 1.9% respectively.