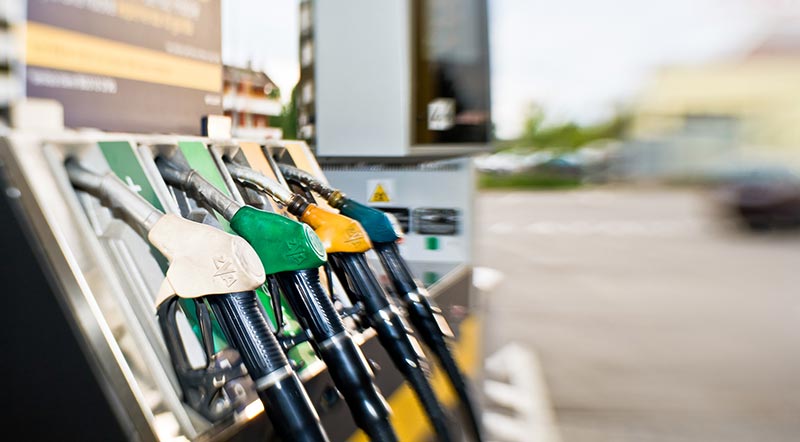 Fuel Prices Reach Highest Point Since Mid-2015
According to the RAC, accelerating inflation in petrol and diesel prices has pushed them up to their highest level for 15 months.
The RAC's figures show that the price of a litre of diesel rose by 5.17p in October to reach 118.65p - this is the highest monthly increase since early 2008. Petrol rose only slightly less, with a 4.37p increase bringing the average price per litre up to 116.73p - the fastest rise in petrol prices for almost four years.
The sharp price increases have been blamed on rising costs for crude oil as well as the falling value of sterling which has increased the cost of imports, with a double edged effect due to oil generally being priced in dollars.
Simon Williams, a spokesman said: "October was an historic month for UK pump prices for all the wrong reasons.
"The effects of the weak pound have really been felt on the wholesale market, and this, combined with an oil price at nearly double its lowest level in 2016, has put significant upward pressure on wholesale fuel prices.
"Retailers have had no choice but to reflect these dramatic increases in the prices they charge at the pumps. We are a long way from the remarkably low fuel prices enjoyed by families and businesses early in 2016, when the average price of unleaded was around 102p per litre and diesel was 101p."
However, since the beginning of October, oil prices have fallen, now settling at around $46.6 per barrel, and so the RAC have pointed to potential relief from rising prices at the forecourts in the not too distant future.
Williams explained that OPEC recently agreed to a potential cut in oil production, which would push up wholesale prices. But, he said: a final deal is still to be agreed at an Opec meeting at the end of this month and, with some analysts suggesting a deal might yet stall, this leaves open the prospect oil prices might stabilise or even fall before the end of the year."
The RAC, and others, used the opportunity to appeal to Chancellor Philip Hammond to cut or, at the very least, maintain the freeze on fuel duty during his Autumn Statement due at the end of November. Fuel duty has so far been frozen for more than six years at 57.95p per litre.