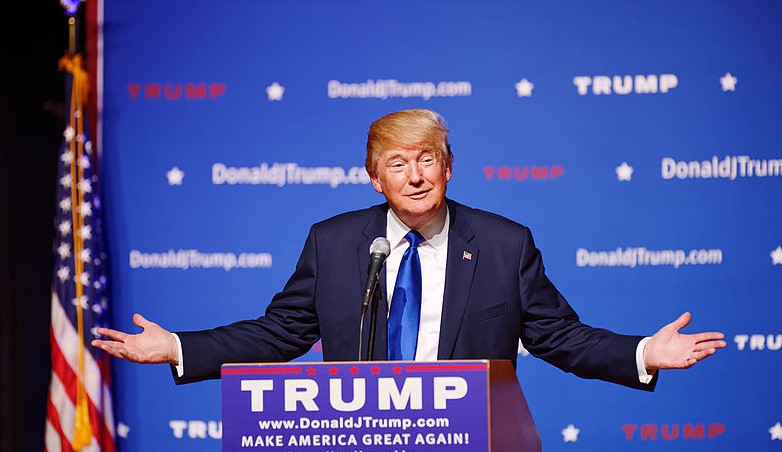 Donald Trump Wins Shock Victory in US Presidential Election
Controversial business mogul Donald Trump beat former Secretary of State Hillary Clinton to become the next President of the United States, in a result that came as a surprise to pollsters and investors.
The result was announced at around 8am (GMT), after Trump's victory in Pennsylvania brought his total number of votes to 275 out of a necessary 270, but it had looked increasingly likely from earlier on, especially following the announcement that he wad won the pivotal state of Florida.
Clinton, who had been the favourite to win right up until the last minute, delayed giving a speech conceding the contest, with reports suggesting that she was too upset at the time, but spoke to Trump privately over the phone when it became clear that he had won.
Trump's campaign, which was characterised from the offset by incendiary comments, controversy and anti-establishment rhetoric, took hold in a large cross section of the population. While much of his support came, as expected, from the white, male demographic, he also managed to increase the Republicans' support among the Hispanic community compared to the previous election when Mitt Romney represented the party - something that came as a surprise given certain comments made about Mexicans early on in his campaign.
All in all, Trump gained around 49% of popular votes, against Clinton's 48% (with a difference of under a million between them), but due to the nature of the American electoral system, the result was starker in terms of electoral college votes (with 276 against Clinton's 218).
After his victory was confirmed, Trump delivered a speech with a somewhat uncharacteristic tone of inclusion, promising to be "be a President for all Americans".
"Now it's time for America to bind the wounds of division; we have to get together," he said.
"To all Republicans and Democrats and independents across this nation, I say it is time for us to come together as one united people."
He alluded to the effectiveness of his plans for the US economy, saying: "We have a great economic plan. We will double our growth and have the strongest economy anywhere in the world. At the same time, we will get along with all other nations willing to get along with us."
As news began to emerge that Trump was on course for victory, the international markets went into mild turmoil, with the dollar falling against both the Euro and the Yen, and the Mexican Peso falling to all time lows. Some ground has since been regained, but future economic stability, both within the US and in countries it is financially tied to, remains hanging in the balance.
Question marks have been raised over the UK in particular since, following the Brexit vote, a lot of attention (and hope) has been directed towards the possibility of a successful trade deal with the US, while Trump has been known to be openly critic of such free trade deals.
As UCL Professor Iwan Morgan put it: "I don't think we could expect any favours when it comes to trade deals."