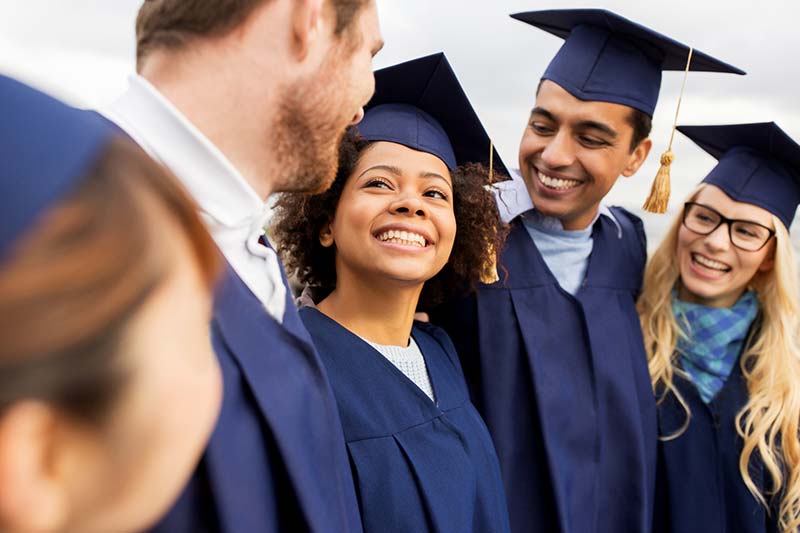 Student Loan Repayment Threshold Goes up to £25k
Students who took out loans after September 2012 will only have to start paying it back when they earn £25,000 a year, rather than at the previous threshold of £21,000.
According to the department of education the move will affect 600,000 graduates this year and will save the average student around £360 per year. Not only has the threshold for paying back student loans increased but the percentage of the salary that one pays back once the threshold is reached has decreased.
"We are seeing more 18-year-olds than ever before attend university, including the highest ever number from disadvantaged backgrounds and we want to give these students a fair deal, both during their studies and afterwards too," said universities minister Sam Gyimah.
"Not only will it benefit hundreds of thousands of graduates in the next financial year alone, but millions in the years to come."
Research undertaken by the Institute for Fiscal Studies (IFS) found that the move would be most beneficial for mid-earning graduates with a saving of £15,700 over the course of their life. Graduates on a lower salary who will most likely be earning below the new threshold for a large part of their career will see a smaller but still noticeable decrease in payments. It was found that high-earning graduates would simply have the time that they pay it off spread out and would find little difference in the amount that they pay overall.
IFS economist Laura van der Erve said: "Overall, repayments will fall by around £10,000 for the average graduate as a result of the threshold increase.
"This will significantly increase the long-run cost to the government of providing higher education. The long-run cost to the government will increase by more than £2bn a year, an increase of nearly 40%."
Students who took out loans prior to September 2012 will see a very small change to their payment plan. Students with such loans previously paid back on anything above £17,775 but this has increased slightly to £18,330 in line with inflation. Graduates do not have to do anything to take advantage of the savings as they will be calculated automatically and deducted from pay checks.
The news was welcomed by NUS vice-president for higher education Amety Doku who said: "This change will be a welcome relief for many of the lowest-earning graduates.
"In recent years, the expected repayment for the lowest-earning graduates has increased by 30%, thanks to the freezing of the cap at £21,000 instead of rising slightly each year. However, in making this change, the government has at least acknowledged that there are serious flaws in how we fund higher education in this country."