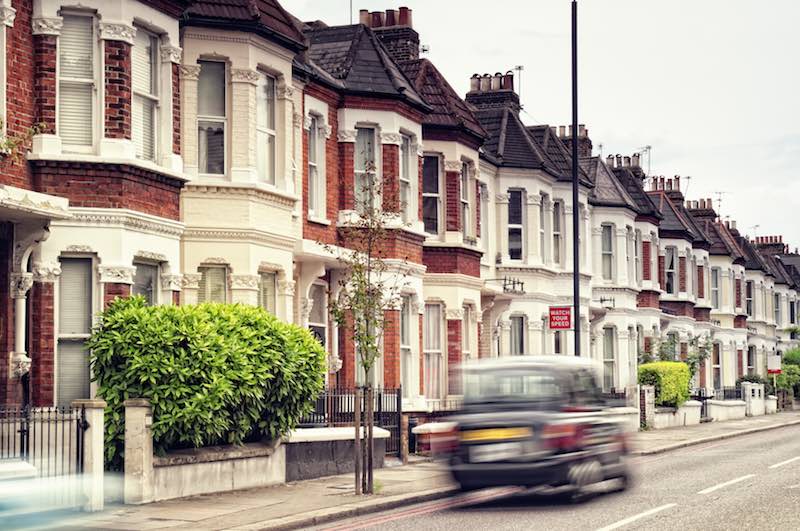 Price of London Terraces Rose Fastest of Any Type of Property in the Last Decade
The price of terraced houses in London rose by 5% a year in the 2010s, more than any other type of residential property.
The much-coveted Victorian and Edwardian terraces that fill the capital's inner suburbs are expensive to purchase but if you do manage to nab one—or rather if you nabbed one before 2010— they can provide one of the best investment returns on the market.
Proportunity, a startup which provides Help to Buy-style equity loans for first-time buyers, crunched the numbers and found that the value of the typical London terraced home rose by an average 5.07% a year between 2010 and 2019.
That growth is part of a 20-year trajectory that has made London terraces the nest egg of many middle-aged professionals—and put them out of reach of younger generations.
According to Land Registry figures, in 2000, the average London terraced house cost £127,833, below the capital's average of £130,411. But the end of 2019, the average price had risen to £499,178.
Other types of London properties also saw significant boosts across the decade. The value of flats was boosted an average of 4.93% a year, owners of semi-detached homes saw a yearly return of 4.33% and the prices detached properties were up 3.06% a year.
That's despite a recent slump in property prices in the capital. The average house price across London was down 1.9% between March 2018 and March 2019, to £463,283. In plush central London, where grand Georgian houses were once used as piggybanks by the world's elite, prices fell more dramatically: by 16.4% in Kensington and Chelsea and 14% in Westminster.
However, the landslide victory of the Conservative Party might heat up the market this year. Rightmove is predicting a busier housing market by the spring and is forecasting asking prices across the country will rise by 2%.
Outside of the M25, price growth was slower. Terraced properties in England and Wales rose by an average of 3.05% per year. The value of flats was up by 2.35% a year, semi-detached houses by 2.9% and detached houses by 2.33%.
Vadim Toader, founder and chief executive of Proportunity, said: "The 2010s were marked by the after-effects of the financial crisis and then by Brexit uncertainty.
"Despite these headwinds, we have largely seen growth across the board but the clear winner is terraced housing, or more specifically terraced homes in London, with buyers likely to be attracted to their historic characteristic and charm, as well as their more limited supply compared to new builds.
"Yet, despite their popularity, they are out of reach for many first time buyers in the capital, with Help to Buy restricted to new-builds only, which are typically flats or semi-detached or detached houses."