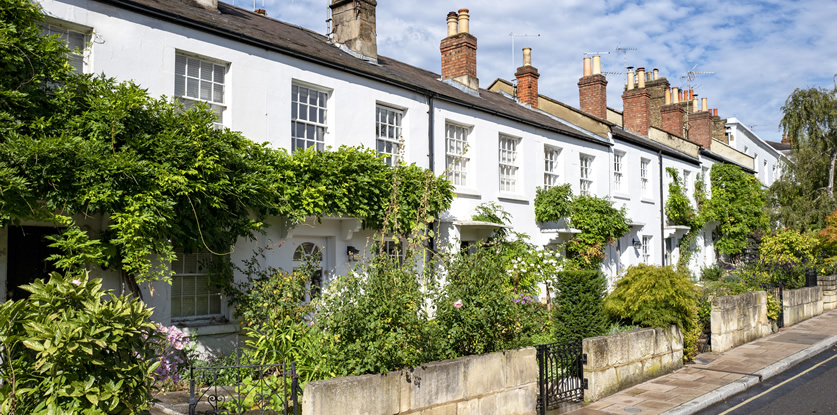 London Housing Market Slump is Spreading
The falling house prices that have been affecting London in recent months are spreading across Southern England, according to Zoopla.
The latest figures from the property website revealed that 36% of homes in the south of England are in an area that's experiencing falling house prices. However, the data suggests that the falls in price are not severe and are limited to certain localized areas where house prices are already expensive. On the other hand, more affordable areas in Southern England are seeing higher rates of growth.
In certain commuter towns such as Woking, Epsom and Maidenhead, where the average price of a home is well above £400,000, prices have fallen by between 1.6-2.3% in the last year. In contrast to this, house prices in Dover and Hastings – two commuter towns with traditionally cheaper housing – have risen by 3.4% and 2.9% respectively.
The average price of a home in Southern England is now £323,910, a 0.6% rise compared to last year. However, while house prices in London have been falling since 2016, Zoopla predicts that falling house prices in the wider region will be short-lived and will recover by the second half of next year.
"House prices in the South of England are now following London but the trends are less pronounced," said Richard Donnell, research and insight director at Zoopla. "It took around a year for price falls in London to ripple to Southern markets and the downward trend started to take effect in Q3 2017. Currently, just over a third (36%) of housing is in local property markets that are registering annual price falls. The vast majority of markets are registering price falls of less than 2.5%. Zoopla's research team expects more markets to experience price falls, peaking in H1 2020 and then slowing. Residential sales volumes in Southern England have fallen 10% since 2015.
"London is a large global city whose influence on the demand for housing is not solely limited to the 33 London boroughs. The current slowdown in Southern England which has extended out from London is a result of weaker housing demand after a period of high price rises. Sales volumes are down 10% since 2015 as buyers respond to multiple tax changes, new mortgage regulations and increased affordability pressures. However, we do not expect the extent of price falls to be as pronounced or prolonged as in London as prices overshot by a lesser amount in our view.
"The trends in London and Southern England are all part and parcel of the unfolding housing cycle. There remains plenty of demand for housing in Southern England but there are fewer buyers who are more cautious, seeking out value for money. For homeowners entering the market the key to securing a sale is to be realistic on pricing based on the profile of demand for homes in the local market. Our analysis shows how trends vary within regions and all local markets have their differences. Would be sellers considering selling should speak to a good local agent with their finger on the pulse of the local market to get a true view of demand and the right price to achieve a sale as market conditions look set to remain challenging over the rest of 2019."