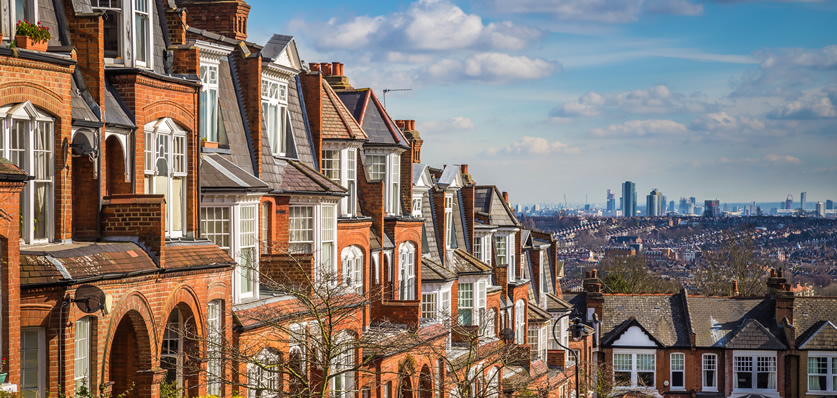 House Prices Stable in August Despite Brexit Chaos
UK house prices rose by just 0.3% in August and by 0.1% over the quarter, according to the latest figures from Halifax.
The latest Halifax House Price Index revealed that average property prices in the UK remained relatively stable over the month of August, despite the ongoing political and economic uncertainty surrounding Brexit.
However, annual house prices are rising at their fastest rate since April, with average prices 1.8% higher than they were in August 2018. But while this was bigger than the annual increase of 1.5% seen in July, the month-on-month increase of 0.3% was slightly lower than the monthly rise of 0.4% seen the previous month.
The average price of a home in the UK in August was £233,541. However, in March the average price was barely lower at £233,458, highlighting how stagnant house price growth has been over the past six months.
"There was no real shift in house prices in August as the average property value grew by just 0.3% month to month," said Russell Galley, managing director at Halifax. "This further extends the predominantly flat trend we've seen over the last six months, with the average house price having barely changed since March.
"While ongoing economic uncertainty continues to weigh on consumer sentiment – with evidence of both buyers and sellers exercising some caution – a number of important underlying factors such as affordability and employment remain strong.
"Although the housing market will undoubtedly be influenced by events in the wider economy, it continues to show a degree of resilience for the time being. We should also not lose sight of the fact that the single biggest driver of both prices and activity over the longer-term remains the dearth of available properties to meet demand from buyers."
Mark Harris, chief executive of mortgage broker SPF Private Clients, said: "Lack of supply, an issue which shows no sign of being resolved anytime soon, is supporting property prices, despite all the political and economic uncertainty. Mortgages remain cheap, with lenders cutting rates even further this week as Swap rates continue to fall.
"Transactions remain fairly steady as those buyers and sellers who have to get on with things continue to do so. Deals are being done and early signs are that businesses could be brisk this autumn even as Westminster continues to argue over Brexit."
Lucy Pendleton, founder and director of estate agents James Pendleton, said: "Brexit has slammed the door on the property market's fingers, leaving a crack through which only modest price growth can be achieved.
"The market has continued its idling path to what feels like an inevitable grinding halt. It's very hard to read sentiment ta times like this and that's partly because housing markets fall quickly when they do retreat but have a tendency to bump along for a while with tiny rates of growth beforehand in the absence of a major economic shock."