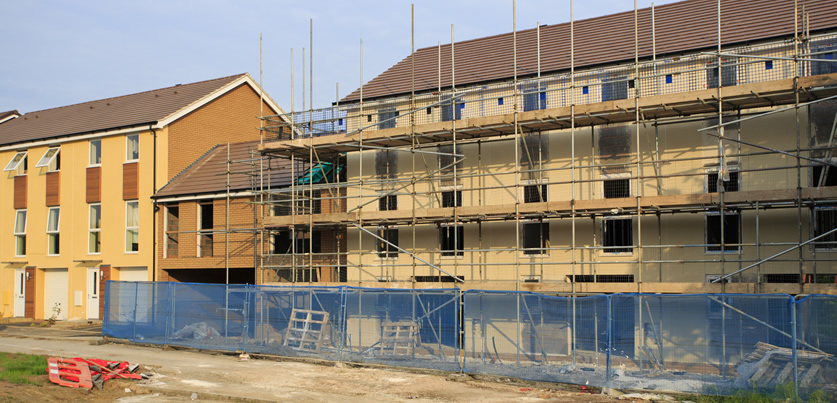 Government Announces New Affordable Housing Scheme
An extra £3bn in funding towards affordable homes has been announced by the Chancellor of the Exchequer.
In his annual Spring Statement, Philip Hammond said that the scheme will help to deliver around 30,000 new affordable homes. Under the government's plans, £3bn of private sector lending would be guaranteed to housing associations up and down the country, letting them borrow at a cheaper rate and thus making construction more affordable. However, no target date has been announced for the completion of the new homes.
"It will help housing associations borrow more cheaply and therefore build more homes," said James Prestwich, head of policy at the National Housing Federation. "However, whilst this is an important contribution, we desperately need new money in the next spending review to build more social housing.
"This is more crucial than ever in the midst of Brexit uncertainty – the lack of affordable housing is now pushing hundreds of thousands of working families to the brink – the number is rising year on year, many are living in debt, at threat of eviction or homeless. We need to build 145,00 affordable homes every year to house these people – this is not a one-off investment, the government must commit billions of pounds every year into building more social housing."
Mr Hammond said it was an "ambitious plan to restore the dream of homeownership to younger people", especially for first-time buyers. But the former residential chairman of RICS, Jeremy Leaf, said he had "heard it all before", although he welcomed any move to increase the supply of affordable homes in the UK.
"We want to see a timetable for delivery, which will keep prices in check and meet demand irrespective of political and economic uncertainty, rather than just empty promises," said Leaf.
In his speech, the Chancellor also revealed that £717m from the Housing Infrastructure Fund would be used to help build 37,000 new homes in sites in London, Cheshire and the Oxford-Cambridge Arc.
Over the last few years, the government has been committed to fixing the housing market by creating more affordable homes. According to Mr Hammond, 220,000 homes will be built in the UK in 2019, which is the second highest number in the last 31 years. He also claimed that around 240,000 people have been helped onto the property ladder after he made first-time buyers exempt from stamp duty in 2017.
The CEO of smart home providers Project Etopia, Joseph Daniels, said: "Supply of new homes remains the country's biggest problem so the government's previously declared shift away from Help to Buy towards these new promises for tens of thousands of new homes represents a telling and important shift in ministers' chosen strategies to solve the housing crisis.
"Help to Buy has been a popular and successful initiative to give first-time buyers a leg up onto the housing ladder, but as a demand-side solution it would never have provided the antidote that only building can. Recent initiatives to help first-time buyers onto the ladder, including stamp duty relief, only work if there are enough houses for them to buy in the areas they want to live in."