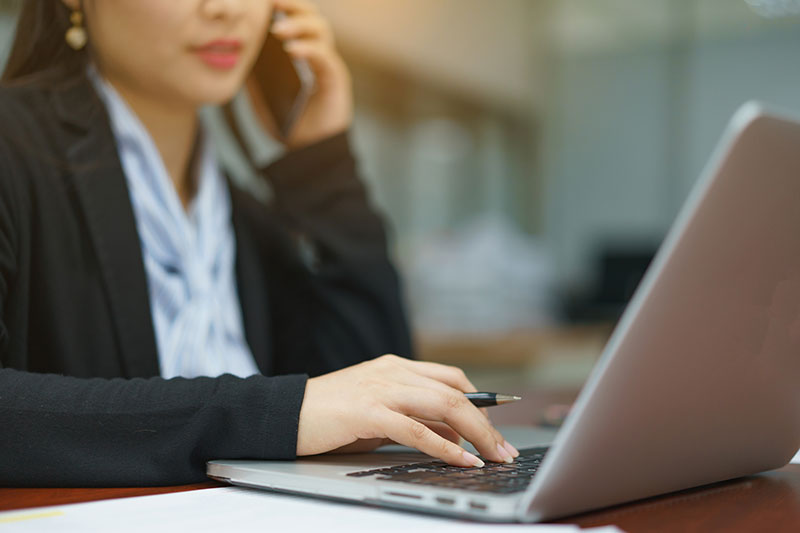 Self-Employed Could Lose Out Under Universal Credit
People who are self-employed will not receive as much universal credit people as their employed counterparts on the same salary according the charity Citizens Advice.
According to analysis by the charity, self-employed, agency and zero-hour contract workers could be hundreds of pounds worse off due to the way that payments are calculated. It appears that workers whose pay checks fluctuate will find themselves able to claim less than people who receive a steady income on a regular basis. The charity warned that unless the current framework for universal credit is updated it could risk "creating or exacerbating financial insecurity for the rising sector of the workforce in non-traditional work".
Universal Credit is a new welfare platform that combines what were previously several separate benefits into one single payment. It was designed to make the benefits system more streamlined and effective but has come under fire from various camps.
Citizens Advice has highlighted what they believe to be a "loophole" in the system. The problem arises from what is known as the minimum income floor which works on the assumption that people who have been self-employed for over a year would earn at a minimum 35 hours' worth of work at minimum wage.
If a self-employed claimant does not earn this amount perhaps due to circumstantial or seasonal work they will not be reimbursed for the difference but if their earnings exceed the threshold amount, they will receive a reduced benefit payment. This process is designed to work out which people claiming benefits are operating businesses that are not viable but risks discriminating against those with varying pay month on month. Citizens advice have estimated that claimants who earns £9,750 per year could receive £630 less than someone earning the same amount but in employment.
Application of this process is expected to save the government around £1.5bn every year but, according to the Office for Budget Responsibility, it will see 400,000 claimants worse off than they would otherwise be.
Gillian Guy, chief executive of Citizens Advice, said: "The government has shown it is prepared to act to improve Universal Credit as new facts come to light - an approach we strongly support,"
"It now needs to look again at the design of the benefit to ensure self-employed and agency workers aren't left at a financial disadvantage."
A spokesperson for the Department of Work and Pensions hit back at the findings saying: "These reports don't take into account the numerous improvements already made to Universal Credit.
"The minimum income floor encourages people who aren't earning enough through self-employment to grow their business or take on more hours in other employment.
"Universal credit is a flexible benefit that supports people in and out of work, those on low incomes and the self-employed, and it's succeeding. We know that people on universal credit are moving into work quicker and staying in work longer than under the old system."