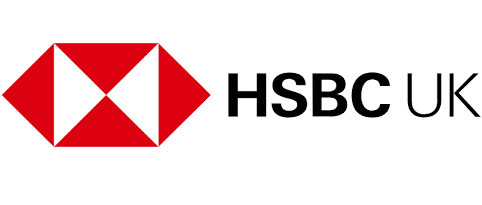 £200 HSBC Switching Bonus to be Withdrawn Before the End of the Month
The savvy opportunists amongst you have only a few weeks to apply for one of either HSBC's 'Advance Bank Account' or 'Bank Account' in order to pocket some extra cash before Christmas.
The offer is open to new customers switching their current account who must also:
Have at least two direct debits/standing orders
Pay in at least £1,750 a month or £10,500 over six months, excluding internal transfers
Switch via the Current Account Switch Service (CASS)
Register online and/or mobile banking within 60 days of the account being opened to qualify for the additional £50
Succesful applicants will receive £150 within £30 days of your account transfer, with another £50 paid 12 months after the new account has been opened. That's a cool £200 just for switching your account as part of HSBC's 'switch and stay' deal on their Advance Bank Account. Switching to the standard HSBC Bank Account will net you £75 under similar conditions.
HSBC has announced that the promotion is to end on the 25th of November, but as it has been running the promotion on and off since 2016, there may be the possibility that it'll return at a later date.
If you have an individual annual income of £75,000 and have one of HSBC's UK-based mortgages, investments, life insurance products or a protection product, then you may be eligible to switch to one of HSBC's Premier Bank Accounts. Switchers to this account receive an overnight package worth up to £300 at one of 50 selected hotels. You'll also be eligible for a Premier Account if you have UK-based savings or investments worth at least £50,000. You'll need to switch to the Premier Bank Account is Friday 7 December in order to receive the bonus.
HSBC UK's head of advance and personal banking, Becky Moffat, said: "With Christmas fast approaching, switching your current account could provide a very welcome boost to your finances, or could give you the opportunity to spoil a loved one with a weekend away in a luxury hotel – you've even got time to make the arrangements beforehand and use it as a Christmas present."
But what if the HSBC deal doesn't tickle your fancy, or if you can't switch before the deals end? Here are your other options:
Natwest Reward Account - the Reward Account gives you a £125 bonus as well as 2% cashback on household bills paid by direct debit. The deadline is Monday 3 December, and you'll need to pay in £1500 in order to be eligible for the bonus, with a few extra boxes needed to be ticked for the cashback. The Natwest Select Account carries the same £125 switching bonus without any other incentives.
First Direct Current Account - switch to First Direct and new customers can choose between a £120 Amazon Echo, £150 Expedia voucher or a self-development course worth £150-1000. You'll need to pay in £1000 and never have had a First Direct account before
M&S Bank Current Account - if you switch over four or more active direct debits within 3 months of opening a current account with M&S you'll receive a £125 gift card. Better yet, they'll give you an additional £5 per month if you deposit £1250 and keep four direct debits active. Over 12 months you could bag yourself £185 worth of vouchers.