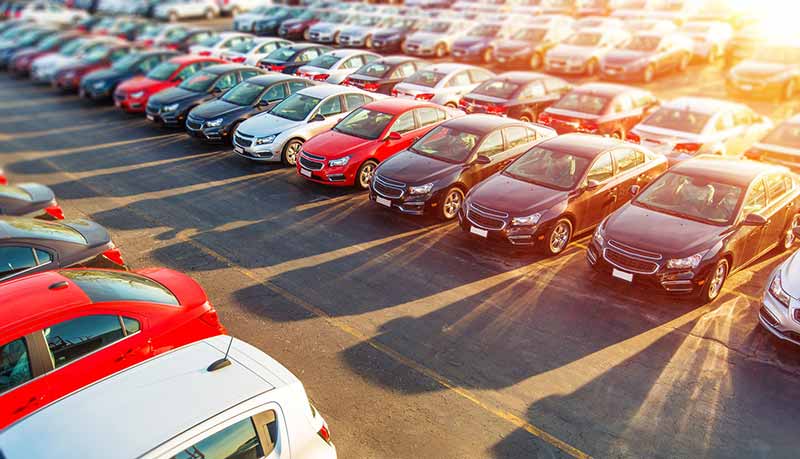 Supermarkets to Cut Petrol Prices
The UK's 'big four' supermarkets have all announced price cuts on petrol following falling wholesale costs.
Asda, Morrisons, Sainsbury's and Tesco have all cut the price of unleaded petrol by up to 2p per litre in the last week. This comes after fuel retailers across the country have been accused of profiteering by not lowering their prices in line with wholesale costs.
The wholesale cost of petrol dropped by 4p per litre in October, but only Asda initially responded by reducing fuel prices at their filling stations. This prompted the RAC to accuse the supermarkets of taking customers "for a ride".
"Every motorist driving a petrol car should feel aggrieved that the price of a litre stayed the same in October when it should have fallen by more than 3p. The biggest retailers who are responsible for selling the most fuel have taken drivers for a ride," said Simon Williams, fuel spokesman for RAC. "We strongly urge all retailers to lower their petrol prices in line with the reduced wholesale cost of unleaded. And, with the pound gaining strength against the dollar on 1 November, there will be even greater scope for a cut," the RAC said.
This advice was finally heeded this week as Asda's price cuts were followed first by Morrisons, then Sainsbury's and finally Tesco. During October, the wholesale price of a litre of petrol fell by 4p. Following Asda's lead, all the major supermarkets slashed their prices by 2p per litre.
Asda's latest price cut was their second such reduction in the last two weeks. "Our new national price cap of 122.7p a litre will be welcomed by the millions of drivers across the UK," said Dave Tyrer, senior fuel buyer at Asda. "Further decreases in the wholesale market mean we are able to reduce our prices again, seeing our unleaded price dropped by up to 5p a litre in just under two weeks."
Mr Williams welcomed the price cuts, but claimed they were long overdue as drivers should have been met with lower prices in mid-October. "Retailers have not played fair with drivers lately in a falling wholesale market. When wholesale prices drop retailers should pass savings on to all motorists by cutting their pump prices sooner," said Williams. "This is vital to the UK average price as supermarkets are so influential in fuel retailing they need to drop their prices for others to follow around the country."
According to offical figures, the average cost of a litre of petrol in the UK was 130.6p in October, a four year high. In the last 6 months alone, the average cost of filling a standard 55 litre tank has risen by around £6. Also, motorists who use diesel to fuel their cars have faced continuous price rises for the last 18 weeks. Diesel prices were also at a four year high in October, at an average of 136.88p per litre.
However, the recent drop in wholesale costs of diesel has caused industry observers to be more optimistic. "There is also better news on the horizon for diesel drivers," said Simon Williams. "While diesel has risen substantially to an average of 136.79p, and unfortunately still appears to be going up, it should now begin to reduce as the wholesale price has started to fall."