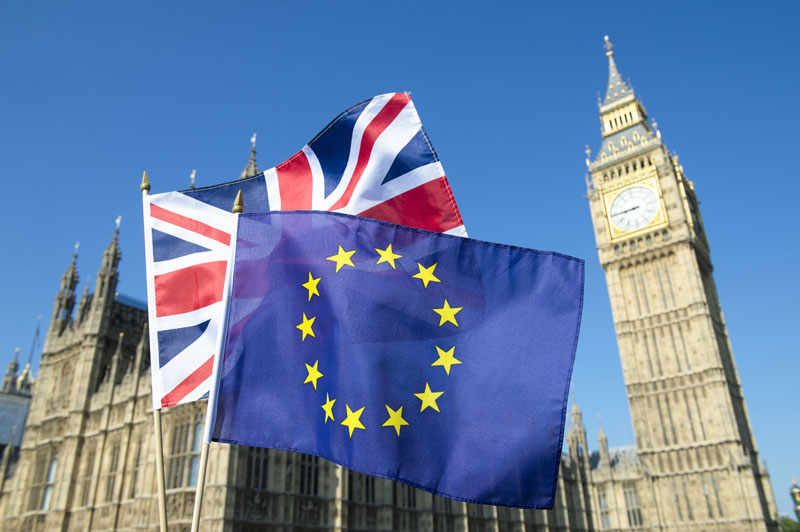 How Will Brexit Affect Your Holiday Finances 
The latest Markit Household Finance Index survey published in March shows a pre-Brexit slowdown as "households' appetite for major purchases – such as cars and holiday bookings – declined at the fastest pace since September 2017…one of the steepest seen over the past five years".

Whether it's deal or no-deal, a chaotic Brexit is looming. We take a look at how Brexit might affect your holiday finances.
Brexit and exchange rates
Since the 2016 referendum, the value of the pound has plummeted against the euro and the US dollar. Rates have remained volatile, changing on a whim with reports in the media. We can only speculate on how Brexit will further impact exchange rates. Besides trying to find the best exchange rate there are a couple of other options. Find a travel credit card or use a prepaid travel card to avoid further charges that come with using your credit or debit card abroad.
We can help you find the best travels cards using our online credit card comparison tool.
Booking: Flights, ferries and trains
The Association of British Travel Agents (ABTA), has offered advice to travellers saying, "There is nothing to suggest that you will not be able to continue with your holiday plans after 29 March. Even in a no-deal scenario, the European Commission has said flights to and from the UK will still be able to operate." Ferries operate under international law which isn't  affected by changes to EU law, and the Eurostar intends on maintaining services too.
Travel service interruptions should be limited, it's still sound advice to always check before you travel. The government's own website is a great resource for foreign travel advice and has a dedicated directory of Brexit-related advice that you can look through
Travel insurance
If you're still concerned about booking a holiday, Abta advise "customers who book a package holiday with a UK travel company enjoy the most comprehensive consumer protection…The best way to protect your holiday is to book a package. It is the travel provider's responsibility to make sure your holiday is provided and to offer an alternative or refund if it cannot be delivered". It may not be your preferred way to travel, but booking a package offers the most comprehensive cover in case of any potential disruption.
If you have an annual travel insurance policy you should still be covered for any Brexit related inconveniences. It's best to double check the terms and conditions with your travel insurance provider.
Driving in Europe and Brexit
Driving your car or hiring a UK rental car to travel around the EU may mean you need a green card. Huw Evans, director general of the Association of British Insurers, has said: "As it looks increasingly possible that a no-deal Brexit may happen…If you live in Northern Ireland and drive to the Republic of Ireland, or if you plan to drive your vehicle to mainland Europe after a no-deal Brexit, you will need a green card to prove you are insured." You can order a green card a month in advance of your travel directly from your car insurance provider. It should be free of charge, but the Department for Transport has warned that insurers may face a small admin charge.
Hiring a car in the EU will likely mean a higher added insurance premium as we will become customers from "outside of the EU". The only upside is that you won't need a green card as insurance is usually included.
For the time being, a UK drivers license is valid in the EU. But along with everything else, this could change after Brexit, when drivers may need an International Driving Permit to get behind the wheel legally. An International Driving Permit only costs £5.50 though, you can easily apply for one from the Post Office's website.
Mobile phone roaming
We should still be able to enjoy free mobile phone roaming for a while. According to the BBC, "all EU rules and regulations, including on mobile roaming anywhere in the EU, will continue to apply until the end of the transition period on 31 December 2020, which may be extended for one or two years". Unfortunately, mobile operators will be able to implement roaming charges in the future according to Culture Secretary Jeremy Wright.
It's in the EU's interest to keep things running smoothly as 76% of us take a holiday within EU countries each year. No one can predict exactly how Brexit will affect our finances but it's safe to say that cheap holidays to Europe are well and truly over.
Like the outcome of Brexit, it seems we'll have to wait and see.