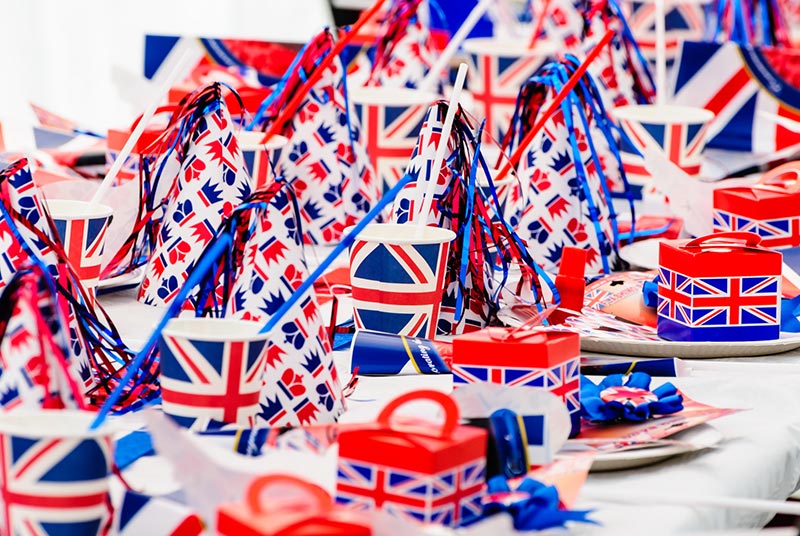 From Beer to Dog Clothes - Our Pick of the Best Royal Wedding Themed Gifts to Buy Online
As all people with eyes and ears know, the bells are ringing for another royal wedding. With a more or less complete meltdown of the entire country imminent it can be difficult to know exactly how to react.
The best way is generally to get fully stuck in, and nothing shows your willingness to immerse yourself in a monarchical matrimony like purchasing a loved on a present with a royal inflection. But where would find such things you might ask. Worry not, as we have compiled a list of all gifts things Windsor to show your appreciation for the Harry and Meghan's big day.
Mug
A staple of cupboards following any royal event is the branded mug. Tea is one of the most quintessentially British things on earth and there is no way better to kick it up a notch than to have the prince and princess to be printed on the mug. At a low price of £2.56, this is a way in which one can be both patriotic and penny pinching simultaneously.
Buy it from Party Puffin here
Colouring Book
This book allows you to bring the soon to be royal couple to life for only £5.99 by colouring them as they traverse through some most iconic film scenes. If you've got a grumpy relative who isn't quite as excited about the royal wedding as they should be this is the perfect gift. Be careful though, colouring outside the lines is seen as a capital offense and in the eyes of the laws is no better than treason.
Get it from Orion Books here
Stamps
One of the more practical presents on this list is a set of royal wedding themed stamps, coming in at a reasonable price of £1.55. If you're planning on throwing a royal wedding party then what better way to send out the invitations than with some themed stamps, and don't worry, they're first class.
Get them from Royal Mail here
Beer
Everyone's got a boozy uncle who wouldn't appreciate the finer royal gifts like stamps and colouring books. Luckily the people over at Windsor and Eaton brewery have come up with the perfect gift with the wonderfully named Windsor Knot beer. The beer is regal in more than name with the hops being allegedly sourced from the Windsor family farm and even features a British flag knotted with an American one to celebrate the transatlantic theme. The beverage is actually priced at a surprisingly reasonable £2.25 per bottle meaning you can get crate of them without breaking the bank.
Visit the Windsor and Eaton Brewery here
Dolls
A good one for the children who dream of marrying into royalty themselves someday, these two paper dolls of Meghan and Harry come fit with 14 outfits making them as versatile as they are splendid. The box does say pretty clearly that they are for children, but rules were made to be broken so don't feel embarrassed if you want to enact your own royal marriage in your living room. Priced at £8 you can buy them, an envelope and royal stamp to send the them in and still have change form a tenner.
Available from Amazon here
Life-sized cut-out
Everyone's got an entitled friend who feels like they should be invited to everything and no doubt this person will be personally aggrieved that they didn't receive an RSVP to the royal wedding. No better way to soothe the woes than to buy them a life sized cut out of Harry and Meghan to stand in their house. Some people might think it's a bit weird, but they clearly just aren't as patriotic as they should be and priced at a £55 it's an absolute bargain!
Get it from Amazon here
Dog Neckerchief
Now many people think it's just humans who get excited about such events with our furry friends running around wondering what all the commotion is about. You couldn't be more wrong; dogs and cats love the royal family just as much as we do but because they can't articulate their adoration you need to get them a neckerchief so they don't feel left out. Coming in at a completely reasonable £25 it's probably worth grabbing a couple as such collector's items will no doubt appreciate in value over the course of time.
Available at Teddy Maximus here