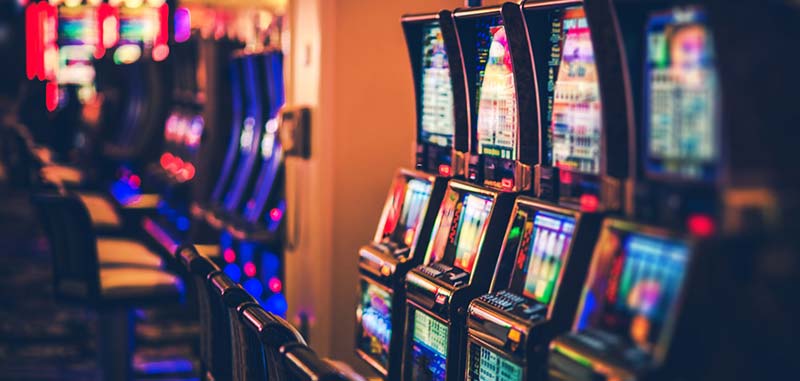 Fixed Odds Betting Terminals Maximum Stake Reduced From £100 to £2
The government has announced new rules regulating the playing of Fixed Odds Betting Terminals (FOBTs). 
Currently, a player can bet up to £100 every 20 seconds using the terminals, but this will now be reduced to £2 in a bid to combat the negative influences of betting on vulnerable people.
Matt Hancock, the Culture Secretary, said on unveiling the plan: "Sometimes in politics you have the chance to really do something to help people and, in particular, this case to help some very vulnerable people – hundreds of thousands of people who lose thousands of people on these machines."
Subject to a parliamentary vote (likely to occur in early 2019), the law will be implemented in the next 12 months.  The government intends to offset the loss in tax takings from FOBTs with an increase in duty from online gambling.  Summarising, Hancock said: "These machines are a social blight and prey on some of the most vulnerable in society, and we are determined to put a stop to it and build a fairer society for all."
Sports Minister Tracey Crouch agreed, saying that the government was concerned with the "consistently high rates of problem gamblers among players of these machines". According to the Gambling Commission, nearly 14% of FOBT players can be classified as such 'problem gamblers'.  Other regulations will also be brought in, aimed at limiting underage gambling and reducing the ability to spend enormous sums of money without a background affordability check.
The betting industry has responded by voicing concerns over the loss of income and thus the ability to contribute to the economy, as well as the potential loss of closure of loss-making branches.
According to a report by the Gambling Commission, FOBTs annually make £416m more for the industry than traditional over-the-counter betting, and account for over half of the industry's revenue overall.  Betfred has threatened that if the law goes through it would have to close 900 shops – over half its UK branches, leading to a loss of 4,500 jobs, as the company would become loss-making overnight.
Mark Stebbings, the company's managing director, proposed an alternate compromise of a £20 cap and any higher bets being remotely tracked.  In a letter to the home affairs sub-committee, he said: "Working in conjunction with the Gambling Commission we believe these stake ranges would protect vulnerable gamblers, limit the number of job losses and the impact of livelihoods in the betting industry, and would protect some jobs in the racing industry."
Other companies, including William Hill, have voiced fears that the move would leave them perilously close to overall loss-making, and thus raise the prospect of a foreign takeover and incorporation into a larger company.  Roger Devlin, William Hill's chairman, said: "Consolidation within our sector continues and I would…not want to see the impact of a disproportionate triennial outcome being a factor in the name of William Hill being added to the list of companies now in foreign ownership."