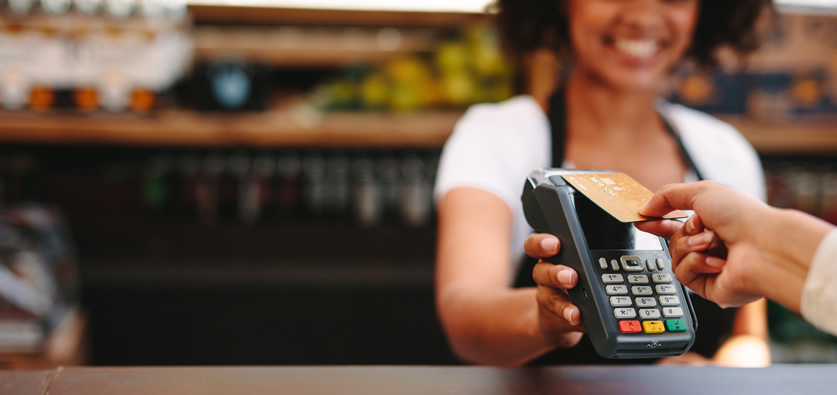 Contactless Card Popularity on the Rise
The use of contactless payments in the UK surged by 31% last year, according to data from UK Finance.
Two in every five card transactions in the country are now made with contactless technology. Figures reveal that 20 million contactless transactions take place every day, equating to more than 235 per second. The rise in use of contactless has been attributed to increasing confidence in the technology's security, as well as the widening acceptance of such transactions in many retailers and on public transport.
Contactless allows consumers to spend anything up to £30 per transaction without having to put in their Pin. However, the increasing popularity has led many to believe that this limit will rise in the future. Customers who pay with their smartphones via Apple Pay can already spend limitlessly with over half of the country's contactless payment terminals.
Most contactless transactions in the UK are made with debit cards. Last year, the use of debit cards overtook cash for the first time ever as the most popular form of payment. The rising popularity of contactless payments is only expected to increase this trend. According to the data, around 6.3 billion contactless debit card payments took place in 2018, totalling £58 billion spent. There are now an estimated 82 billion debit cards with contactless functionality in the country, out of a total of 99 million.
The use of contactless credit cards has also been growing rapidly, with this type of payment rising by 44% compared to 2017. Out of the 60 million credit cards in the UK, 41 million now have contactless technology. However, the use of credit cards is still a long way behind debit cards. Almost £11 billion was collectively spent with contactless credit cards last year, coming from a total of around 1.1 billion transactions.
"Many of us are now reaching for our cards or mobiles rather than cash to make low-value purchases, as customers opt for the convenience and security of paying with contactless," said Eric Leenders, managing director of personal finance at UK Finance. "There has also been an increase in credit card use although growth in outstanding balances has slowed, suggesting many consumers are using their cards for day-to-day spending rather than as a means of borrowing."
When contactless card payments were first introduced in 2007, many people were concerned about the technology's security. But fraud involving contactless cards is low, with only 2,740 cases last year, costing £1.8 million.
A spokesperson for UK Finance said: "Contactless fraud is low with robust security features in place in every card, and no contactless fraud has been recorded on cards still in the possession of the original owner. Customers are fully protected against any losses and will never be left out of pocket in the unlikely event they are the victim of this type of fraud, unlike if they lose cash."
According to a recent independent report called the Access to Cash Review, the cash system in the UK is in danger of collapsing due to the rising number of card and contactless payments. The Bank of England have announced they will be introducing measures to support cash payments in order to protect vulnerable consumers who may not have a bank account and still rely on paying with notes and coins to get by.