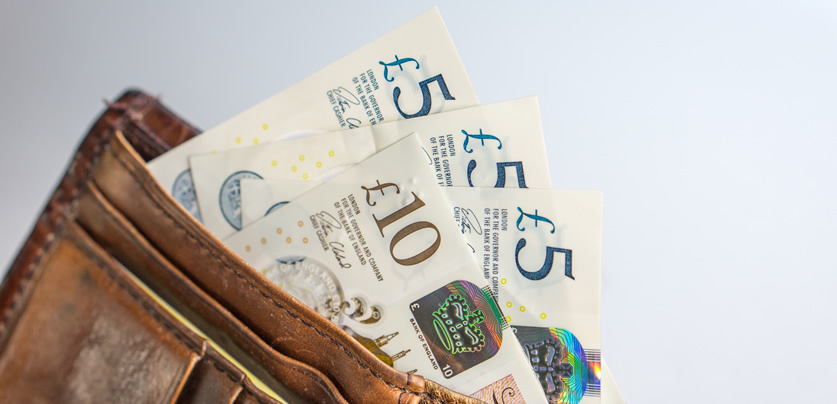 UK Cash System Close to Collapsing
The ability to use cash as a payment method in the UK is in danger of collapsing, according to an independent report called the Access to Cash Review.
The review was led by financial experts and analysts and found that if the UK was to become a cashless society then around 8 million adults would find it difficult to survive, including people without bank accounts such as many of the homeless. It suggested that organisations and companies throughout the country, with the help of the government, need to start acting to provide services that will allow vulnerable consumers to pay with cash in the future.
The use of cash to pay to for things has been falling alarmingly in recent years. In 2018, debit cards overtook cash as the number one form of payment in the UK. The use of credit cards in retail transactions has been also been rising steadily over the last ten years, but still has some way to go to overtake cash.
According to the report, if current trends were to continue then cash would be obsolete by 2026. It did however suggest that the rate of decline of cash usage would slow, and cash would still be used by the public in 2034. However, cash payments could make up as little as 10% of all transactions by then. It warned that some major retailers and businesses will start refusing cash because of the higher costs involved in taking it over electronic payments.
"There are worrying signs that our cash system is falling apart," said Natalie Ceeney, independent chairwoman of the Access to Cash Review. "ATM and bank branch closures are just the tip of the iceberg, underneath there is a huge infrastructure which is becoming increasingly unviable as cash use declines."
The report revealed that the country's cash infrastructure was fast becoming unsustainable. The costs involved, such as running ATMs and cash processing centres, are around £5bn a year while the income made from them is falling, making it unprofitable. Around 300 cash machines are closing every month in the UK, according to consumer group Which?
Some of the suggestions put forward to save the cash system include making sure that stores in rural areas can offer cash back and allowing businesses to deposit cash in 'smart' ATMs instead of at the bank.
"For consumers, we believe that it is both sensible and commercially viable for the banks and regulators to offer a 'guarantee' of cash access," said the report. "In part, they can do this by encouraging innovative ways of accessing cash, rather than just protecting increasingly unviable ATMs or, worse, charging consumers for access.
"To protect cash acceptance, we believe that if we can help the banks keep the costs of cash down as its use declines, and to innovate around cash deposit solutions, then there will be fewer commercial incentives for retailers to stop taking cash."
The Bank of England have committed to take measures to keep the cash system alive. Sarah John, chief cashier at the BoE, said: "We are committed to cash. Although its use is declining, many people, including vulnerable groups, still prefer to use cash. The action we are announcing today will help to support cash as a viable means of payment for those who want to use it."