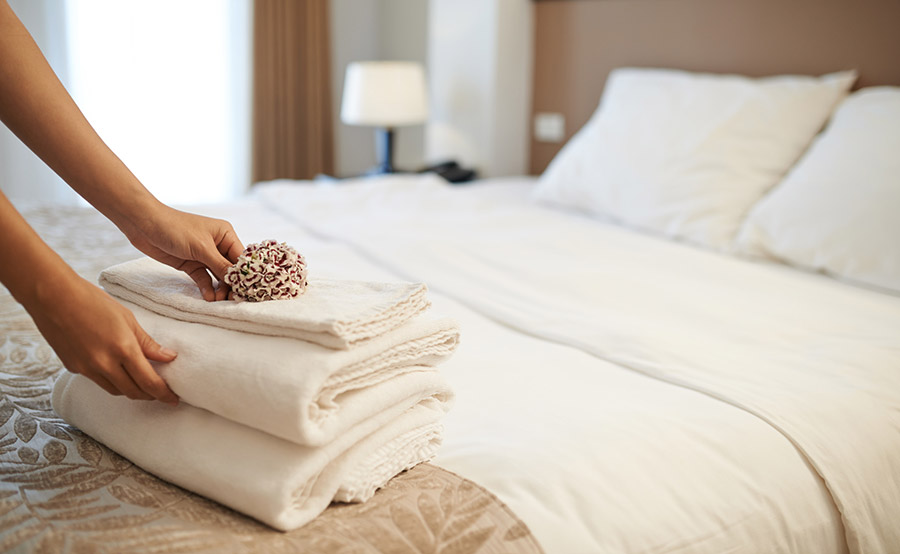 CMA to Investigate Hotel Booking Websites
Off the back of a twelve month investigation into price comparison websites, the Competition and Markets Authority (CMA) now wants to turn its attention to hotel booking sites, such as Trivago, over concerns that consumers are potentially being misled.
According to the CMA, about 70% of people who shop around for holiday accommodation use hotel booking sites. The worry is that rather than making a booking easier for these customers as they claim to, these hotel booking sites make the process more problematic, and can come with a host of hidden fees as well.
Speaking on the BBC's Today programme, Nisha Arora, a senior director at the CMA, said: "We are concerned about the clarity and accuracy of these sites. Rather than helping consumers they may actually be making it more difficult for them."
She explained that the suggestions offered by such sites were not ranked solely on the preferences entered by the user. "When you put in your criteria - which room you want, when you want to stay - they are listed in a certain order. This is not just influenced by consumer preference but by commission - commercial considerations - and consumers might not be aware of this."
The investigation will focus on areas of concern such as hidden charges, search results, and discount claims.
The investigation has been lauded by the British Hospitality Association (BHA). Many of the BHA's members have voiced their concerns over the "vast power" wielded by these online booking agencies to influence consumer choice.
The BHA further highlighted concerns over "high rates of commission, use of misleading information, pressure selling, and a lack of transparency".
The BHA also said contract terms with some sites often included clauses that stopped a hotel offering a lower price on its own website than that offered to the online travel agent.
Simon Calder, travel editor of the Independent, also called attention to the high commission rates being taken by these hotel booking sites. He said "the starting rate is 15%, which means that £15 out of every £100 stay is being taken by the intermediary. Hotels sometimes pay even more commission for increased visibility - i.e. giving the booking site even more in return for a higher profile on search returns."
His advice is to contact the hotel directly, and see if they will match or better the online rate and "perhaps provide a bonus such as a welcome drink or a free breakfast into the bargain" while also cutting out fees for the middle man.
As part of gathering evidence for its investigation, the CMA has written to companies across the whole sector seeking to hear from both the websites and hotels. It would also like consumers to get in touch with and share their experiences. The CMA will look at on what basis hotel search results are ranked, and it also wants more information on whether extra hidden charges, such as taxes and booking fees, are being adequately displayed.
Another area that the CMA will focus on is the way sites display how many rooms that they have left, how many people are viewing a particular hotel, and messages that claim to state the last time at which a similar room was booked in order to combat pressure selling. Ms Arora said the CMA wanted to hear how the sites gathered the information for these claims. The CMA is concerned this is used for "pressure selling", creating a "false impression of room availability or rush customers into making a booking decision".
In a statement, booking site Trivago, which is majority owned by Expedia, has responded to the news of the CMA's investigation, saying that "Trivago will work with the CMA to explain the benefits it delivers to consumers looking for their ideal hotel."