If you're planning a European road trip, or even just a quick weekend away in your car, you'll no doubt have plenty to prepare before heading off. And while it might not be the first thing you think about, ensuring you have the right level insurance cover in Europe should absolutely be a priority.
Driving on the other side of the road, in unfamiliar territory and tackling a language barrier are just a few of the things that make driving on the continent different and often more difficult that at home.
Thankfully, your current policy should provide you with the minimum level of cover required in the EU. However, if you want fully comprehensive cover in Europe, you may need to get in touch with your insurer to extend your cover, or get a separate policy altogether.
In This Guide:
What kind of cover do I need to drive in Europe?
Just like the UK, the minimum level of cover required to drive in Europe is third party insurance. Luckily, all car insurance policies in the UK provide at least this level of cover in EU countries - up to a certain amount of time.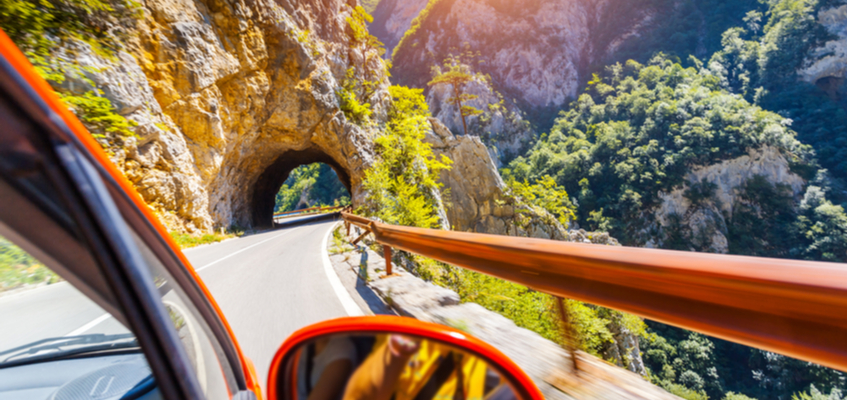 If you're on a fully comprehensive policy, however, this level of cover may not be extended on the continent as standard. If you'd like the same amount of cover on European roads that you do at home, then get in touch with your provider to see if they can offer your fully comp insurance in Europe - you may often have to pay an additional premium for the time you are there.
As well as all the countries in the EU, UK car insurance policies also provide third-party cover as standard in:
Andorra
Bosnia & Herzegovina
Iceland
Liechtenstein
Norway
Serbia
Switzerland
However, if you're driving to any other European countries or even further afield, you may need to carry a motor insurance certificate known as a 'green card'.
What is a green card?
A green card is a physical document that proves you are legally insured to drive in certain European countries. These countries include:
Albania
Azerbaijan
Belarus
Moldova
Russia
Turkey
Ukraine
Wherever it is needed, you will need to carry this document along with any other car insurance documents and confirmation certificates you have. To get a green card, you must get in touch with your insurance provider. The document will usually be sent to you by post, but it can take up to 6 weeks to arrive from the application date, so make sure you leave plenty of time to get one before setting off to the continent.
Most insurance providers should send you a green card free of charge, although be aware that some companies may charge a small admin fee.
How do European car policies work?
Most standard European insurance policies, as in the ones that all UK policyholders get as standard, will limit the amount of time you can be covered for. This will generally be for up to 90 days, but can sometimes be for just a month. You can always get cover for longer than this by opting for an extended policy, but you should check with your provider to see if this is necessary and/or how much it would cost you.
If your current car insurance policy doesn't provide the level of cover that you require in Europe, and you're only planning a short trip away, you can get temporary car insurance for up to 28 days, and anywhere in between, that will cover you whilst abroad.
As always, it's worth comparing prices from different providers against the cost of adding it to your own policy, although it's usually easier to just set up a separate temporary plan.
What else might I need cover for in Europe?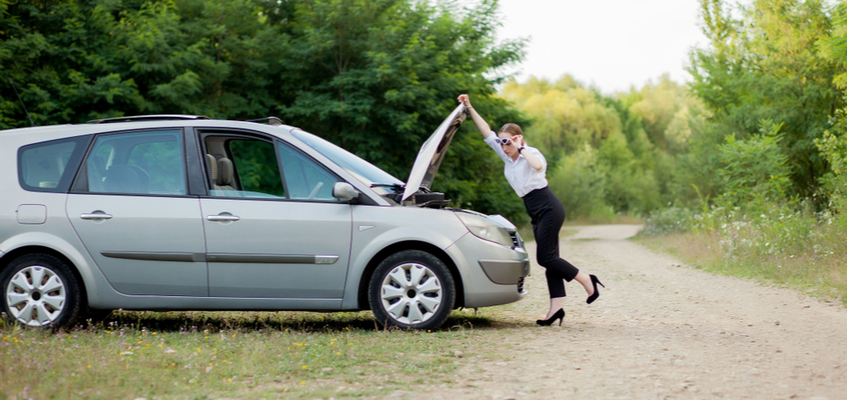 One of the major extras that can be added to European car insurance is European breakdown cover. This can be a necessary helping hand, particularly if you're taking a longer trip in an older vehicle. The last thing you want is to break down in the middle of your trip and find out that you're not covered and have to fork out half of your budget to get your car repaired.
Of course, European breakdown cover will increase the cost of your policy, but you should weigh this up with the potentially much higher costs of having to pay for repairs yourself in an unfamiliar country.
Do I need to take anything else with me to Europe?
As well as your car insurance documents, and green card if you need it, you will also need to carry your valid UK driving licence, a GB sticker, and your VC5 logbook. It's also recommended that you take any tools or spare tyres you may have to help if you ever need to do basic repairs or maintenance.
For more information, check out our guide on driving abroad.
How can I get a cheap European car policy?
Whether you need basic 'green card' cover, or fully comp; whether you want a bare bones policy or want to add European breakdown cover; you should always shop around online to get the best deals on the market.
By comparing European insurance policies with Money Expert, you can be sure that you'll have your pick of the best and cheapest policies available, at no extra cost to you.