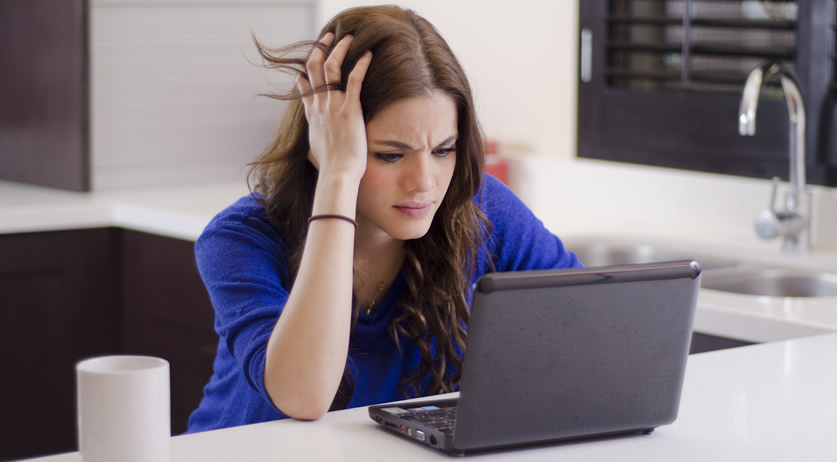 Major Broadband Providers Offer Poor Service
Customers of the UK's largest broadband providers are dealing with poor customer service, according to a survey from consumer group Which?
TalkTalk and Sky came joint bottom of the rankings, with just 50% of their customers claiming satisfaction with their service. BT fared only slightly better with a 51% customer satisfaction score, with Virgin Media and Vodafone next on the list with 58% each. In contrast, smaller provider Zen Internet was rated the best broadband provider in the country with an 87% satisfaction score, coming top in the rankings for a second year running.
Which? based their rankings on a customer survey conducted in January this year, asking 8,063 customers what they felt about their broadband provider. Customers were asked to rate them on customer service, technical support, connection speeds, reliability and value for money.
Although 90% of the UK gets their broadband from either BT, Sky, Virgin Media or TalkTalk, all four firms came in the bottom half of the rankings, along with Vodafone.
Natalie Hitchins, head of home products and services at Which?, said: "It's outrageous that the biggest providers are still letting their customers down with shoddy broadband, especially when we know that longstanding customers are the most likely to be overpaying. Anyone who is unhappy with their current provider should take back control and switch to a better deal – you could get better service and save hundreds of pounds a year."
TalkTalk, which is known in the industry for providing cheap broadband deals, rated poorly for customer service, technical support, and even value for money. 27% of their customers reported slow connection speeds, while 21% have reported frequent connection cut-outs in the last year.
"While these results are disappointing, we are already seeing more customers than ever staying with us as we continue rolling out major service improvements," said a spokesperson for TalkTalk.
Sky fared just as badly as TalkTalk in the survey, with just half of their customers happy with their service. 22% of Sky customers had reported slow connection speeds in the last year, while 67% said they were likely to switch broadband provider.
BT also received poor customer ratings, with most people complaining about value for money. 20% of BT customers also reported slow connection, and the same number experienced connection dropouts. Although TalkTalk, Sky and BT came bottom of the rankings, they all scored slightly higher than last year for general customer satisfaction. In the previous survey, Sky received a 47% customer score, TalkTalk got 48% and BT got 49%.
Virgin Media, however, fared slightly worse than last year, although it still ranked higher than the bottom three. The broadband provider got a 58% customer satisfaction score, compared to 59% last year. Over half (54%) of Virgin Media customers complained about price hikes, while 21% reported issues with their router and 17% had complained about losing connection for hours or days on end.
"We are pleased to see that our customers are the most satisfied among the major broadband providers in the UK, and that they clearly recognise the benefits of our ultrafast network," said a spokesperson for Virgin Media.